Belize is a country that isn't a mainstream tourist destination as it gets overshadowed by its Mexican neighbor. However one only needs to take a look at these beautiful pictures of Belize to understand how much the country has to offer in terms of beauty, hospitality, amenities and adventure. You can read the full post on our adventure in Belize here and watch the video here.
1. Blue Waters
They are something to behold. Even if you have traveled all over the Caribbean, you will still be blown away by the color and the clarity. You can see it in these pictures of Belize- that's how it looks in real life.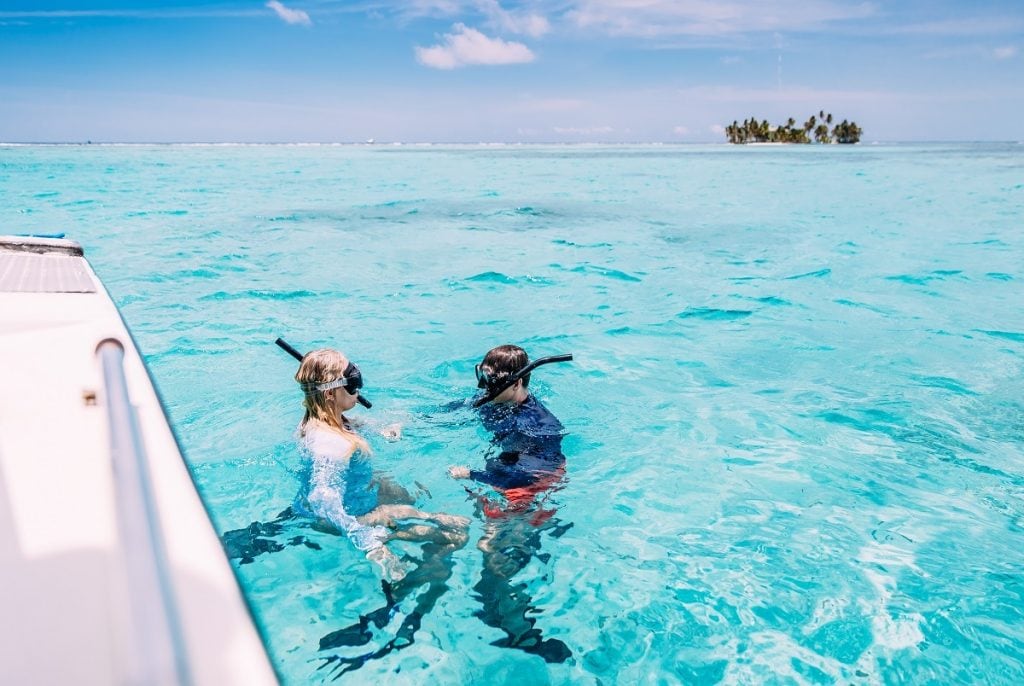 2. Alone on an island
There are so many small barely inhabited islands all over Belize coast that you can definitely find yourself a piece of paradise to get away to with your loved one.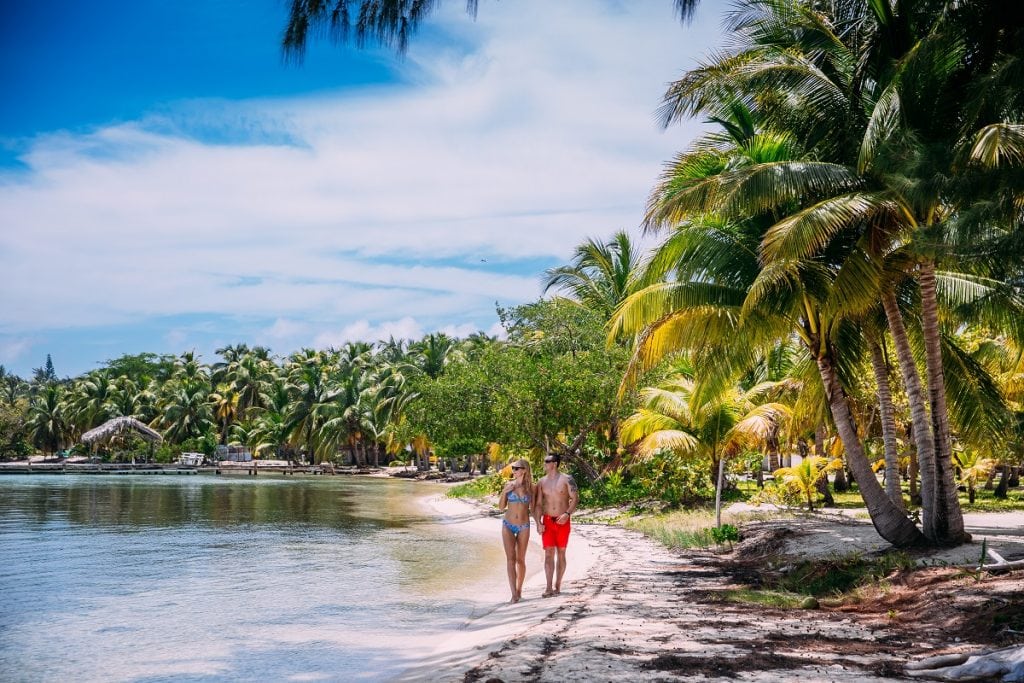 3. Sandbars
The beaches are very shallow and a lot of fun to play around in, or just lounge soaking up the sun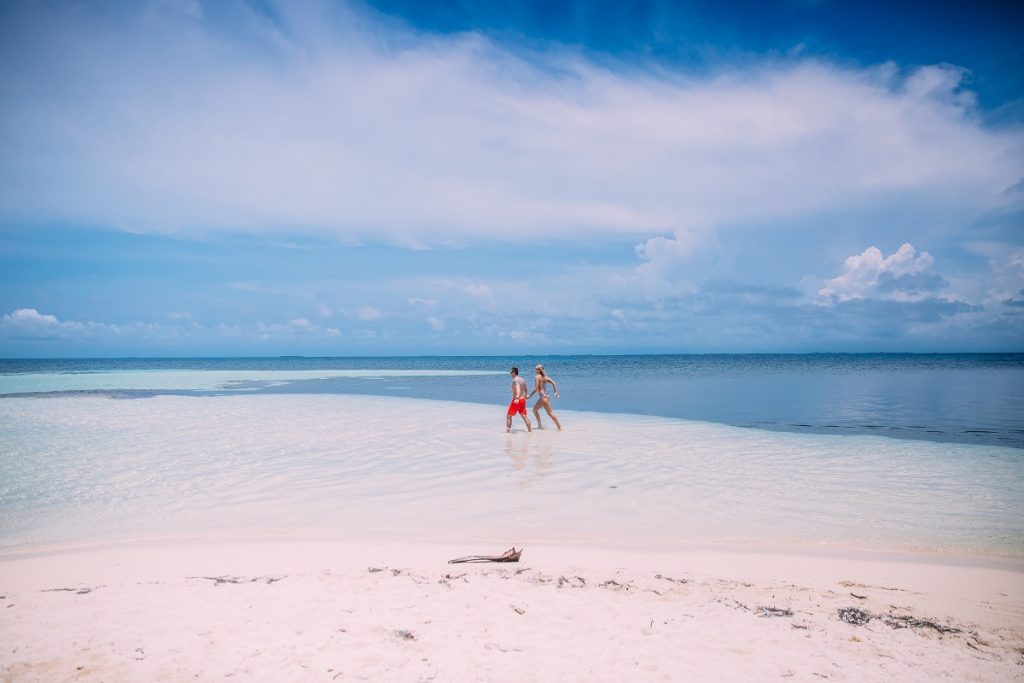 4. Belize Hotels
There are so many Belize hotels that have the perfect spots for relaxation like these hammocks on the dock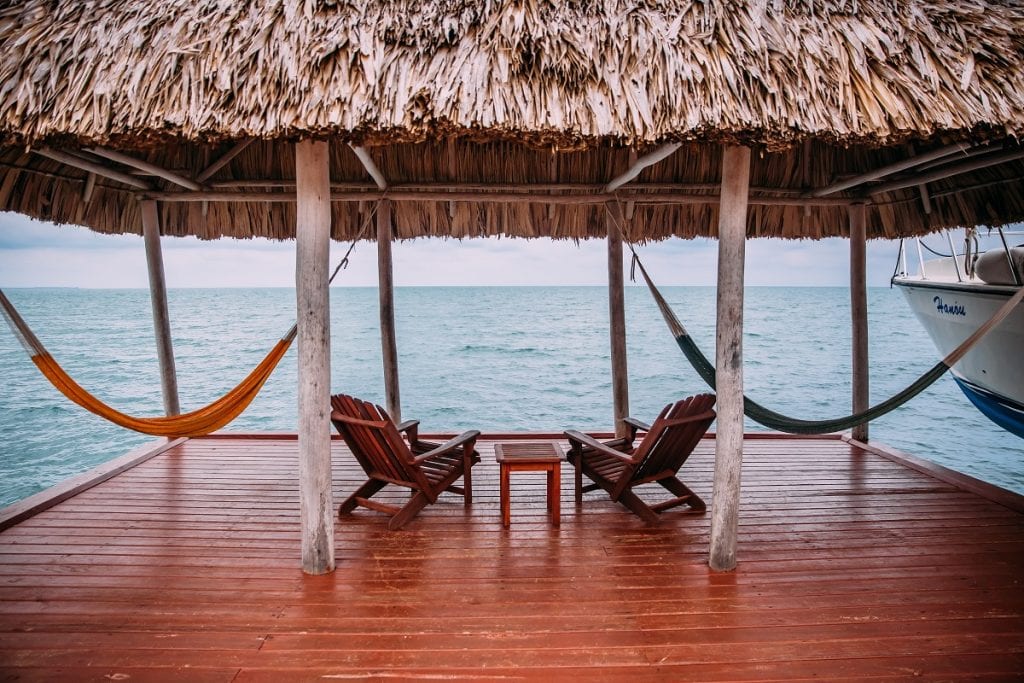 5. Treehouses
Or like Hamanasi Resort that has cute Treehouse style bungalows in the woods, a few steps away from the beach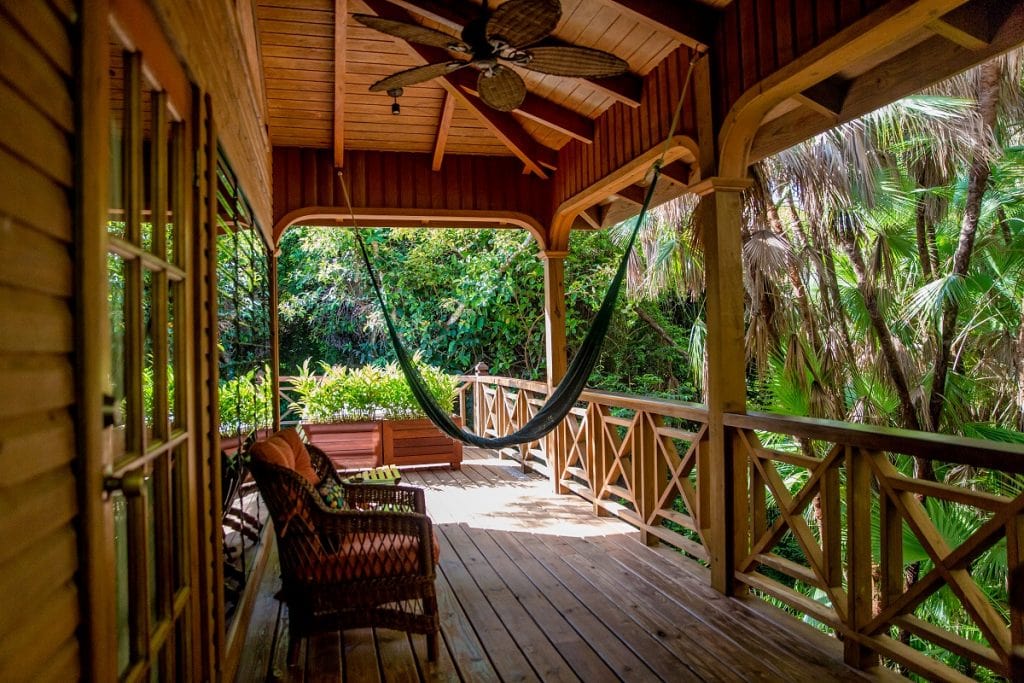 6. Belizean service
Every night before bed, we would always get a bed covered in flowers.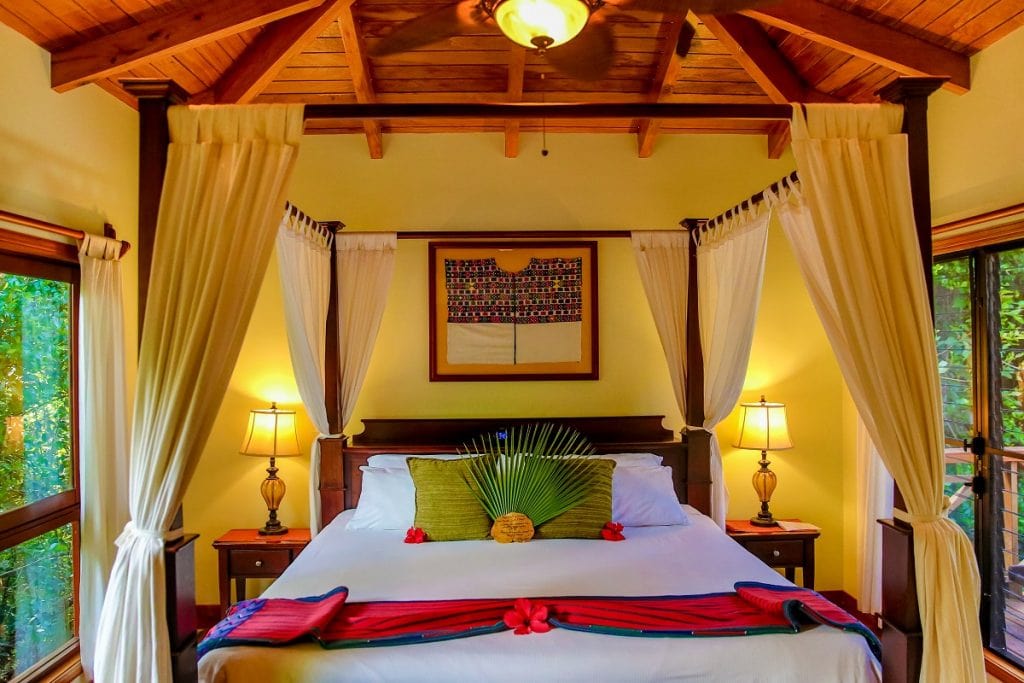 7. Seclusion
You didn't think we weren't going to spend some time on that dock?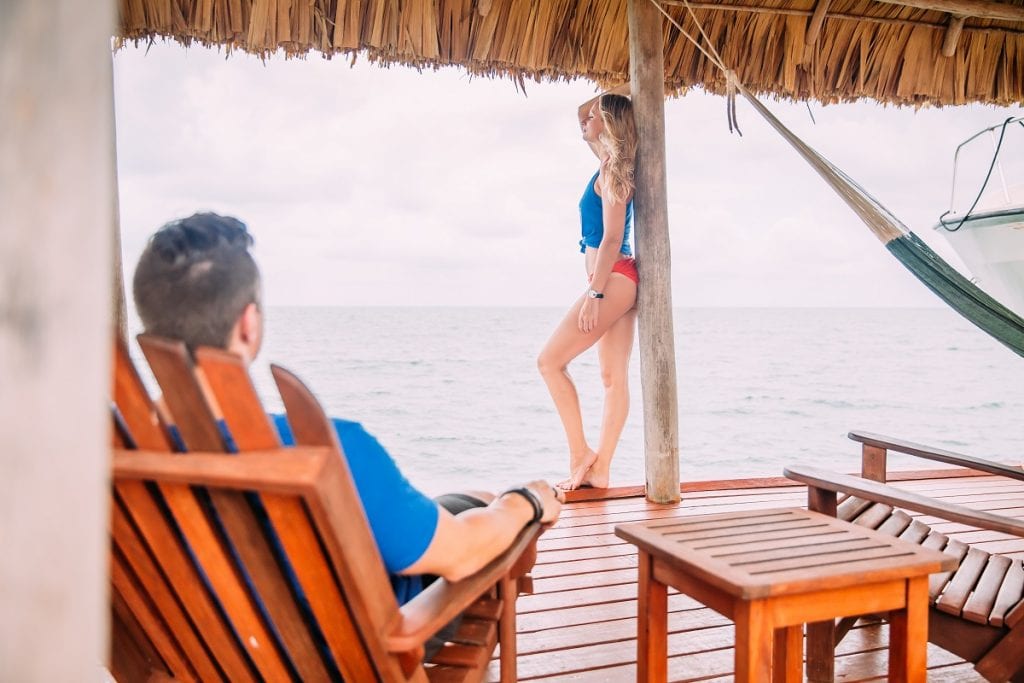 8. Morning coffee
There is not much we love more than some coffee in the morning by the pool in Belize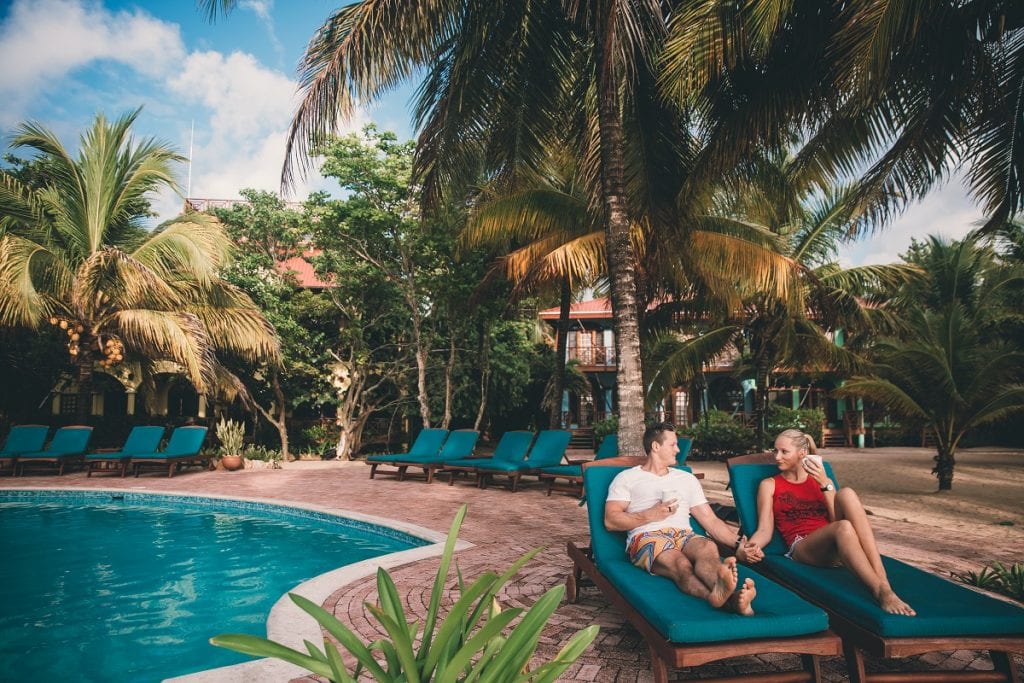 9. Waterfalls
You cannot visit Belize without exploring its natural beauties like this amazing waterfall not too far from our resort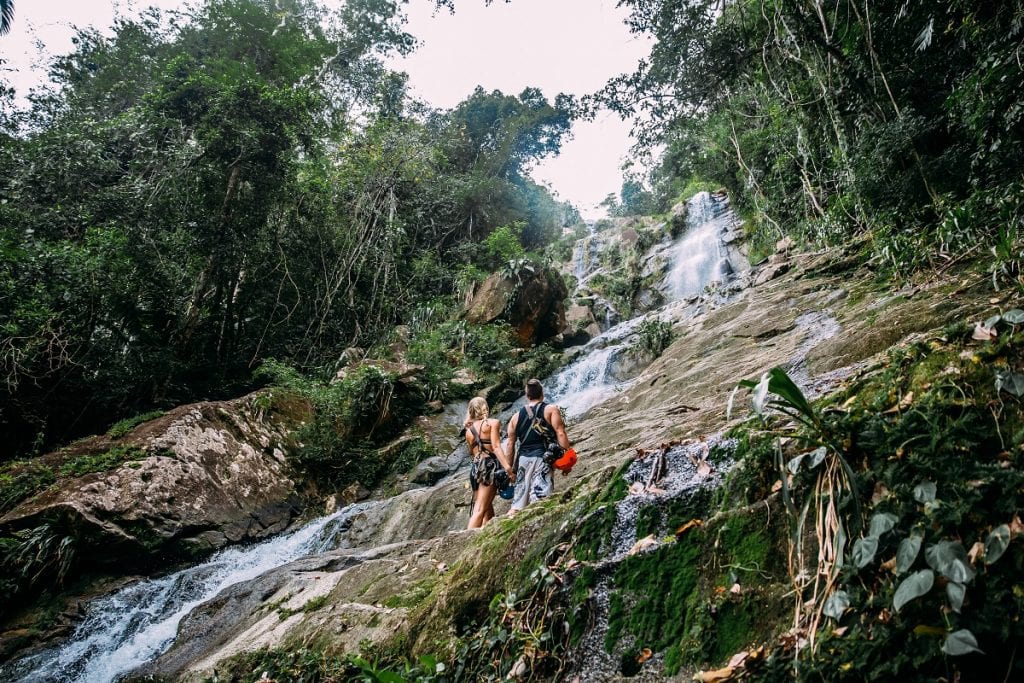 10. Rappeling
Did you think we were just going to stare at it? That's not our style. Instead we chose to get hit by falling water, while we try to find a step on a slippery steep rock of the waterfall while slowly sliding down the rope.
11. More Waterfalls
Waterfalls are also good for diving, though in this particular case, as you can see by my body language, I thought it was pretty insane to jump off the tree branch into uncharted territory.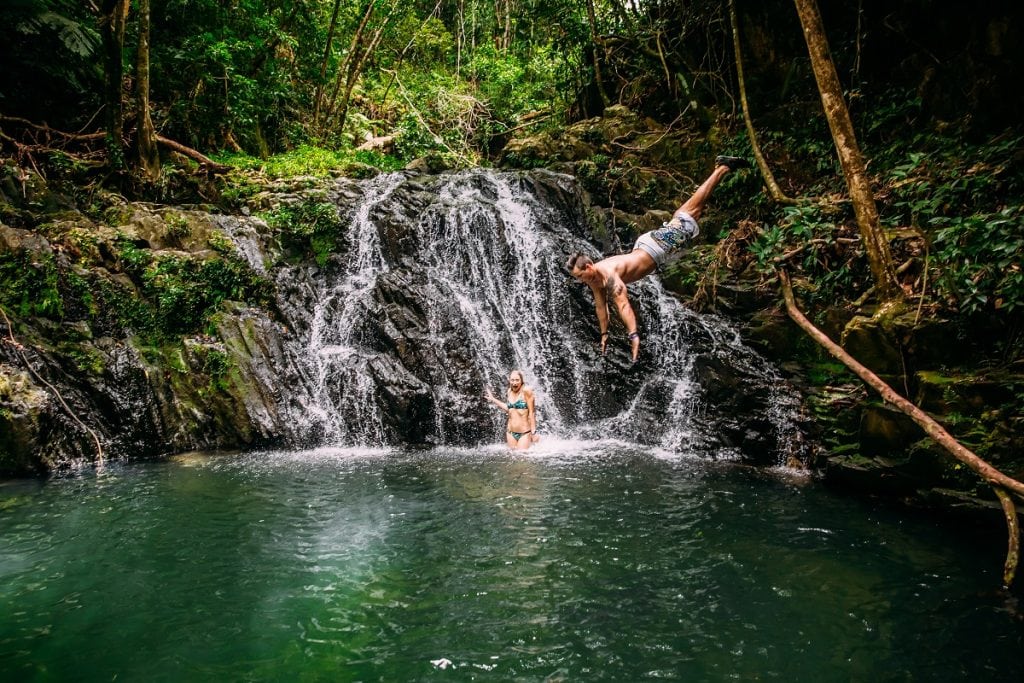 12. Cool Photo Opps
We couldn't leave it without a good old Rambo style photo, all geared up and looking in the distance 🙂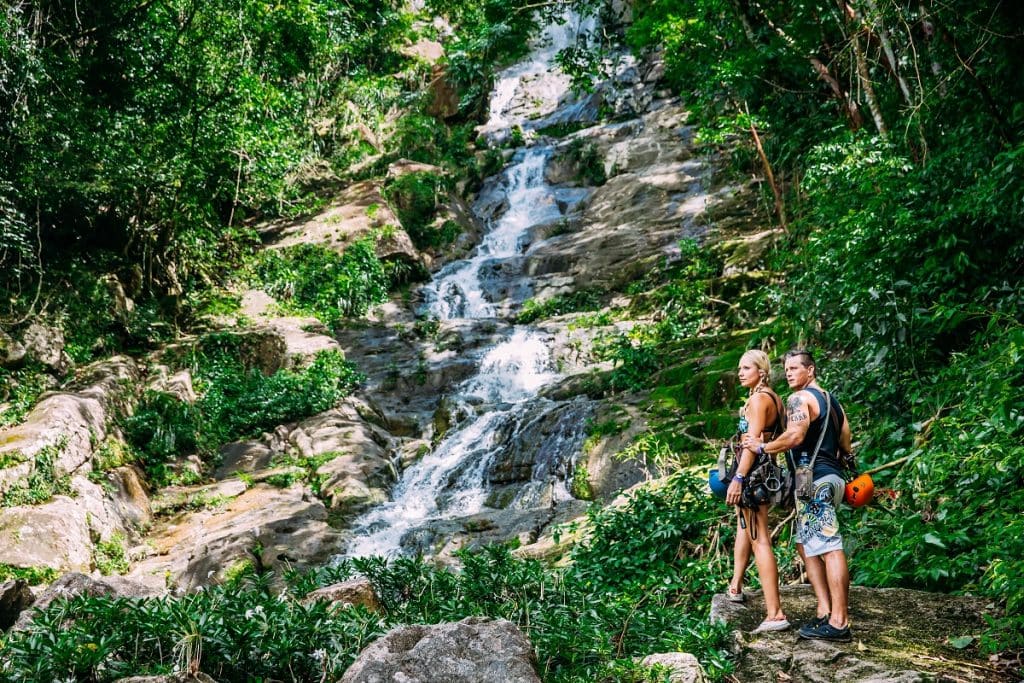 13. Getting to Belize
Oh we forgot to mention that to get to some parts of Belize, you have to take a tiny plane that lands on a runway which ends in the ocean. Literally. I was in the co-pilot seat and thought we weren't going to make it.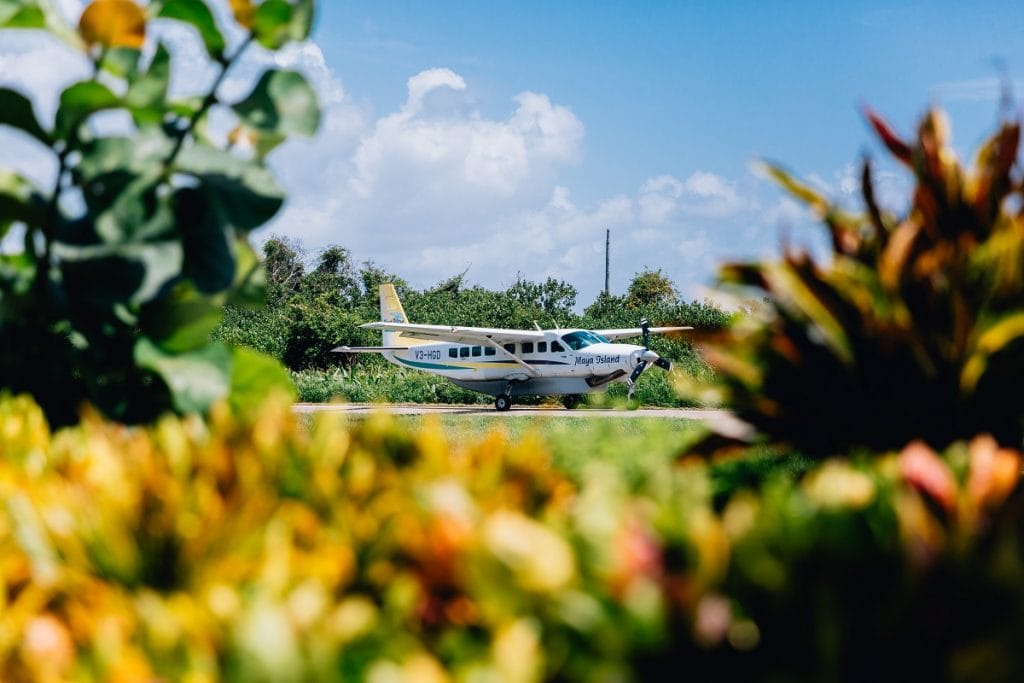 14. Massages
Beachfront hut couples massages. 'nough said.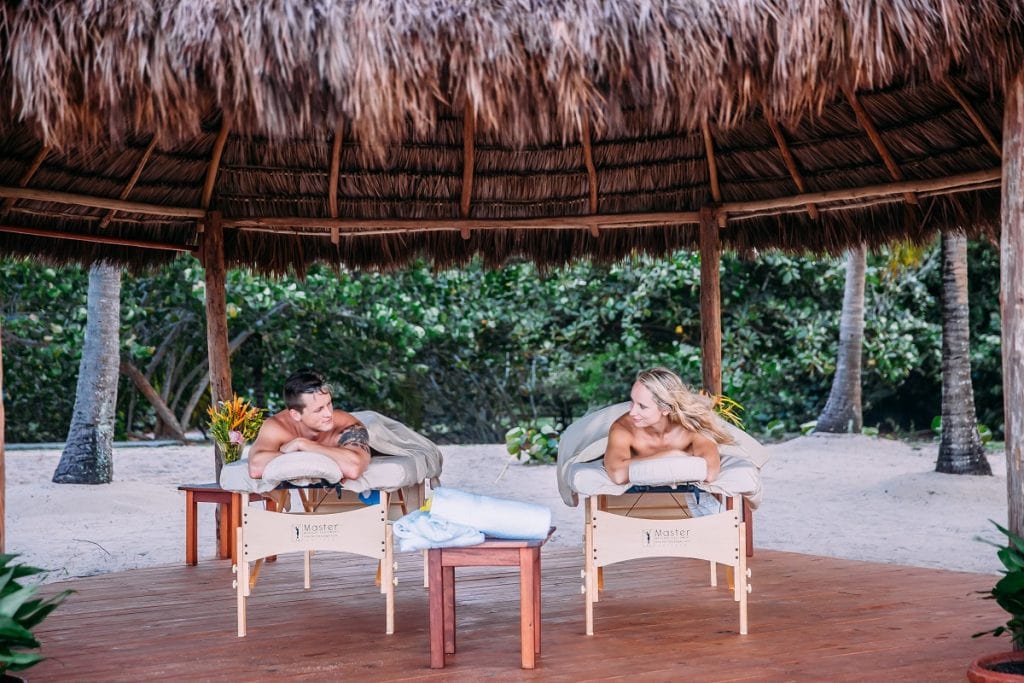 15. The views
Usually I try to keep my eyes closed during a massage. It was somewhat hard to accomplish with these views.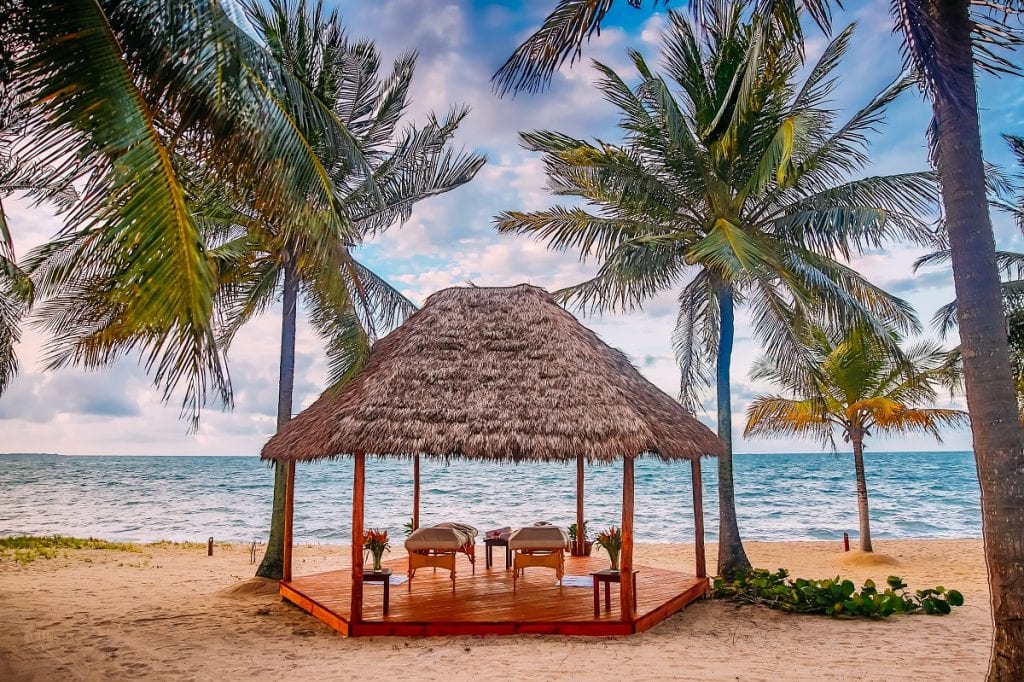 16. Jungle Boat Cruises
Yes, you heard that right. There is a jungle, not just the beach. And we got to eat some amazing food while cruising around and looking for iguanas on the trees ( we counted 26)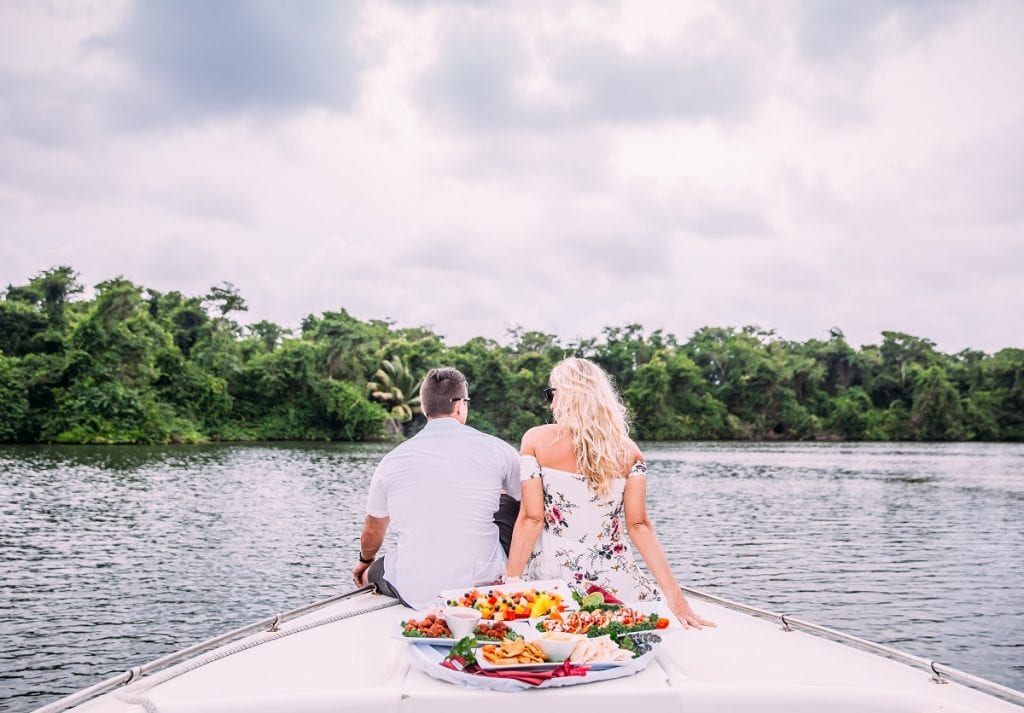 17. Beachfront Dinners
Even for the non-romantic types, this was pretty nice!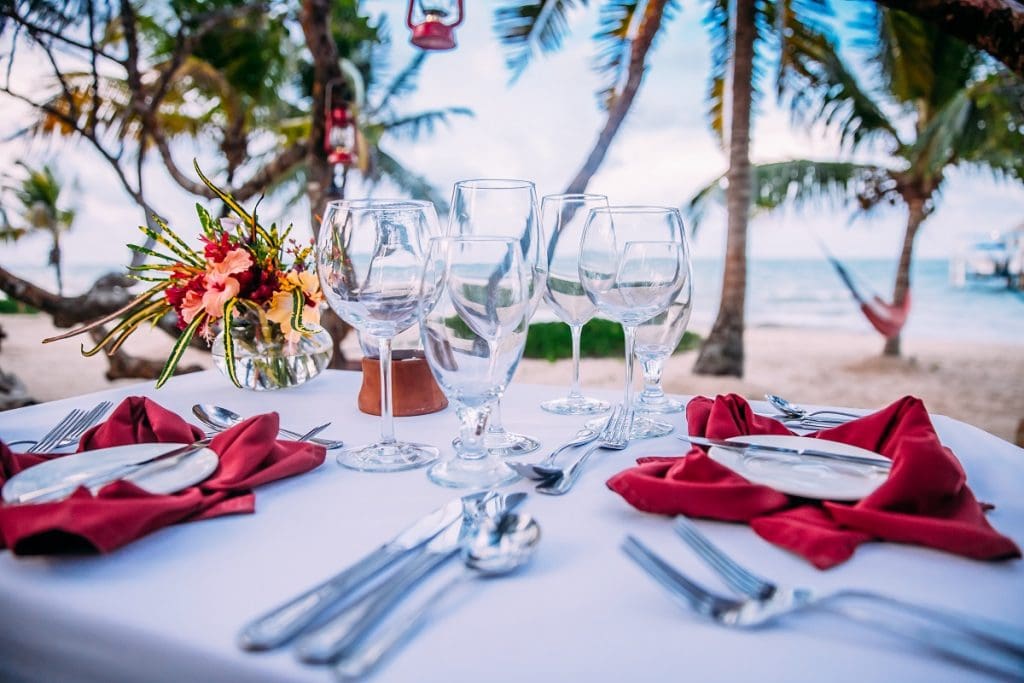 18. Lots of tropical cocktails
There was a lot of sitting around enjoying the nature and resting after all that waterfall climbing. That can be best accomplished with a few glasses of tropical cocktails you cannot pronounce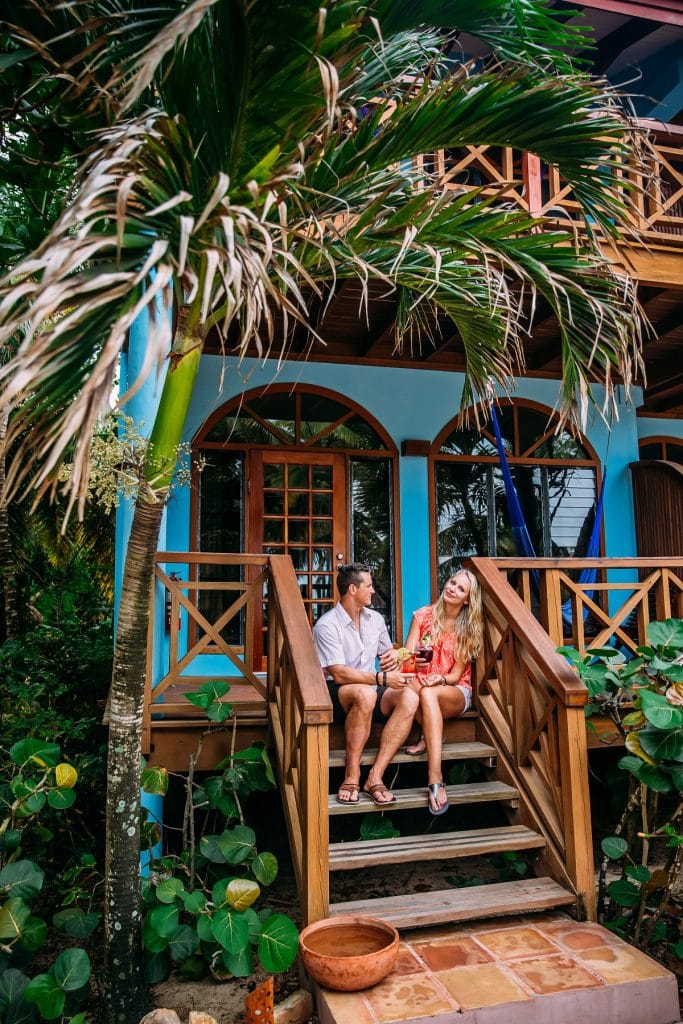 19. Cave Tubing
Have you heard a more exotic activity than that? It's tubing like in waterparks. Except for you're in a pitch dark cave like in a haunted house. It's a haunted waterpark. Luckily we had guides who also helped drag us through the dry parts.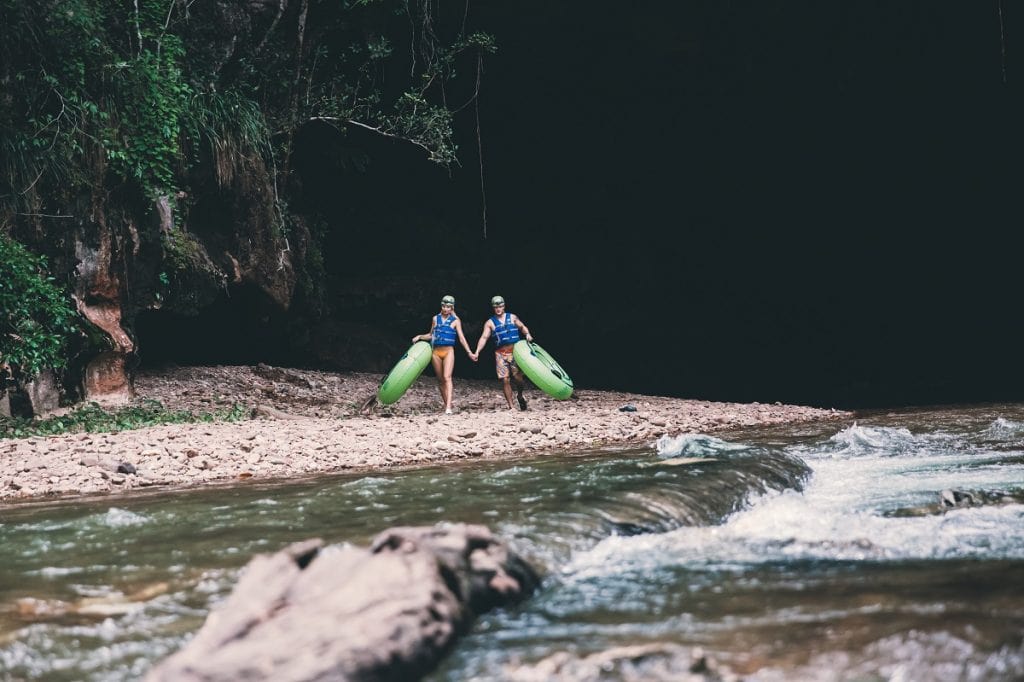 20. The Abyss
Does it kind of look scary going into this massive opening, which is essentially a sinkhole?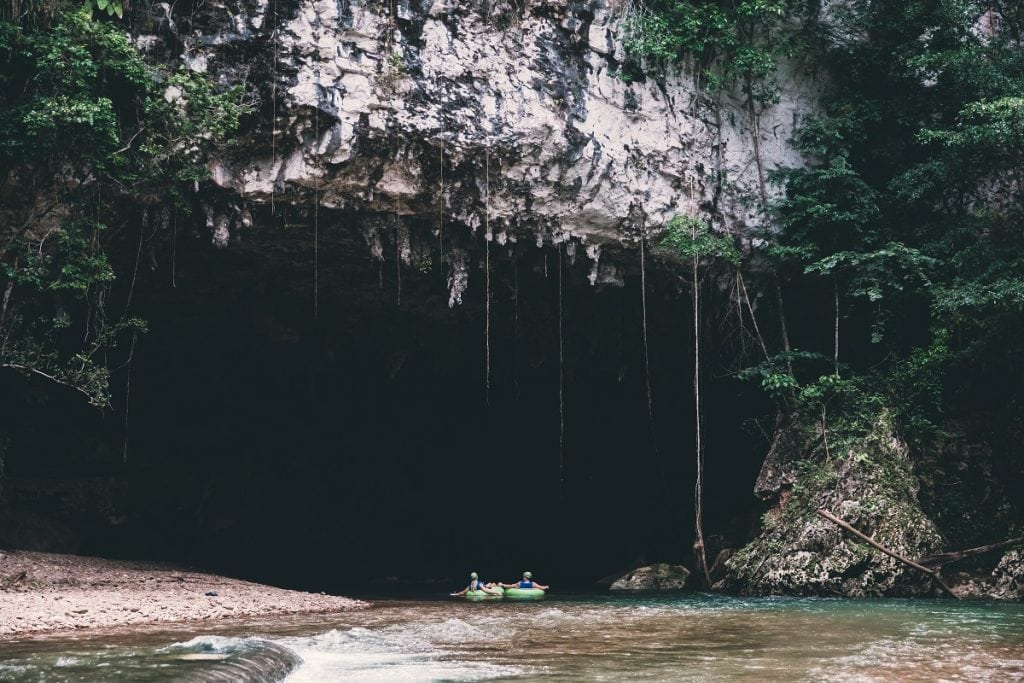 21. We made it
So we made it alive ( with a few fake scares), and off to explore other parts of Belize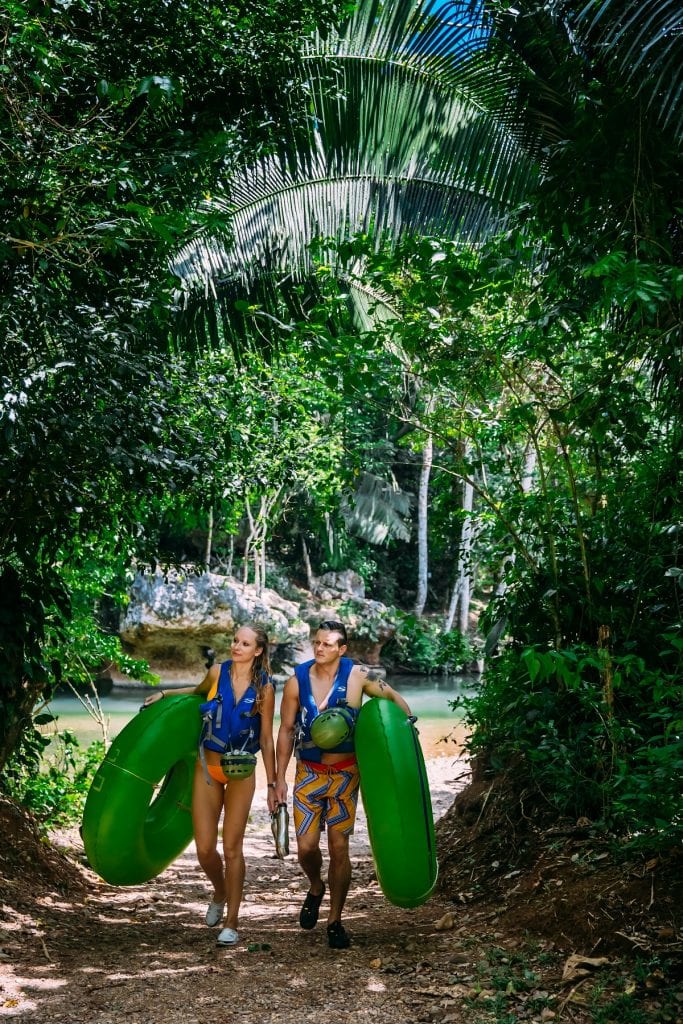 22. Cenotes, the beautiful
Just like Mexico, Belize is covered with sinkholes ( cenotes), which make it for beautiful photo opps and very very goose bumped models ( cenote waters are COLD!)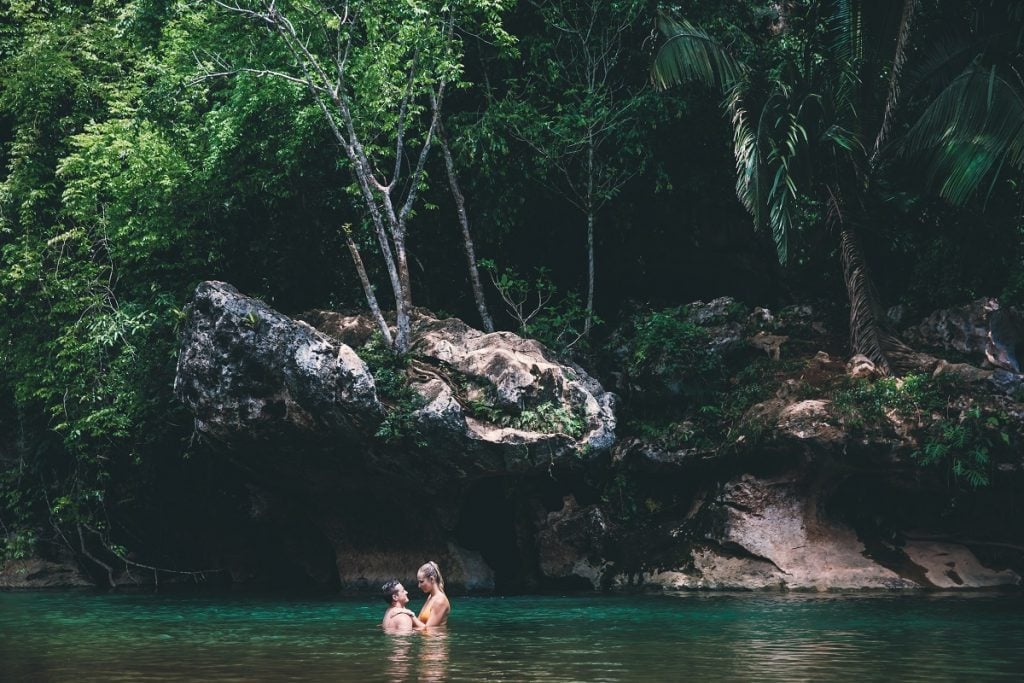 23. Crossing the river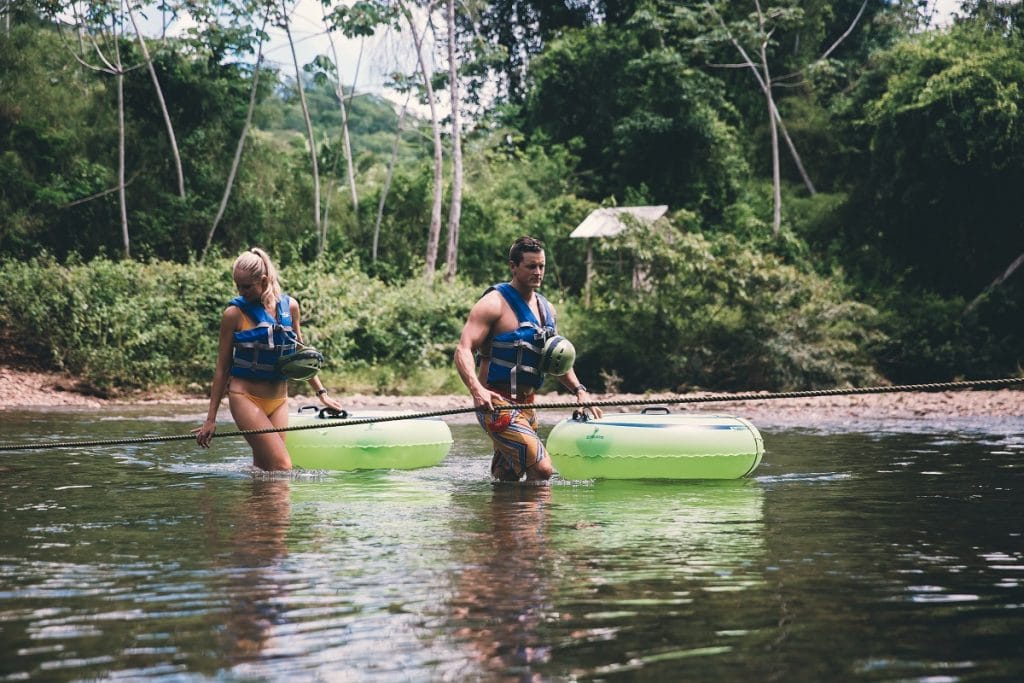 24. Dry caves
We got to explore a little bit of the dry caves on our way to the cenotes, too.
25. Heart Rock
We found a really cool heart rock on our cave exploration.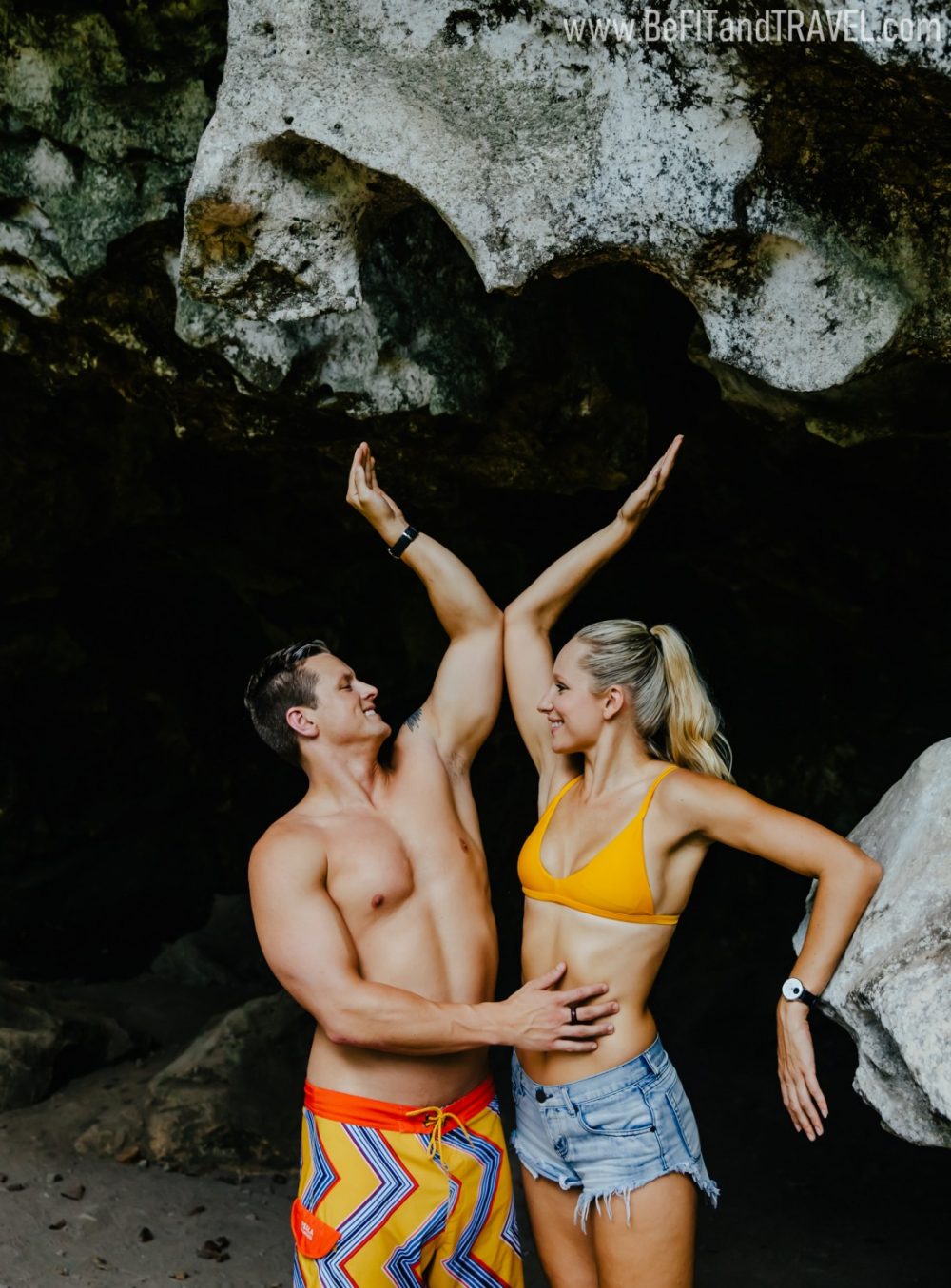 Our trip to Belize was indescribable as can be seen by a few of the pictures of Belize here which make up about 1% of all the photos we took. The only thing that could have made it better is if we had a month there and we were PADI certified ( yes yes we know, we just have not had the time). The beauty of the country is underestimated. I know we will be returning as soon as we can so we could capture more of it and explore more of the wonders that Belize has to offer.
If you enjoyed these beautiful pictures of Belize, please share!
❤️Don't miss anything!❤️
Subscribe to experience the most beautiful places in the world with us!
✈️JOIN US ON OUR TRAVELS! COME SAY HI!✈️
Blog updates: sign up here
Facebook: @befitandtravel
Instagram: @BeFitandTravel
YouTube: @befitandtravel

📌 LOVE IT? PIN IT!📌