It's Christmas season and that can mean only one thing for people who love to travel: CHRISTMAS MARKETS!
We were lucky to visit several Christmas markets over the years all over Europe and here are some tips we have gathered at all of them.
We loved exploring all the Christmas markets all over Europe, but the most special ones for us were the German Christmas Markets in various towns all over Southwest Germany. Before our visits, we weren't really sure what to expect. Would it just be some booths set up with food? Are there any other activities besides shopping? Being newbies to the Christmas Market scene, we quickly discovered there was much more going on. We also learned some valuable tips that can make sure you enjoy everything and even save some money.
The two main Christmas markets you will see here are:
Stuttgart Christmas Market
Ravenna Gorge Christmas Market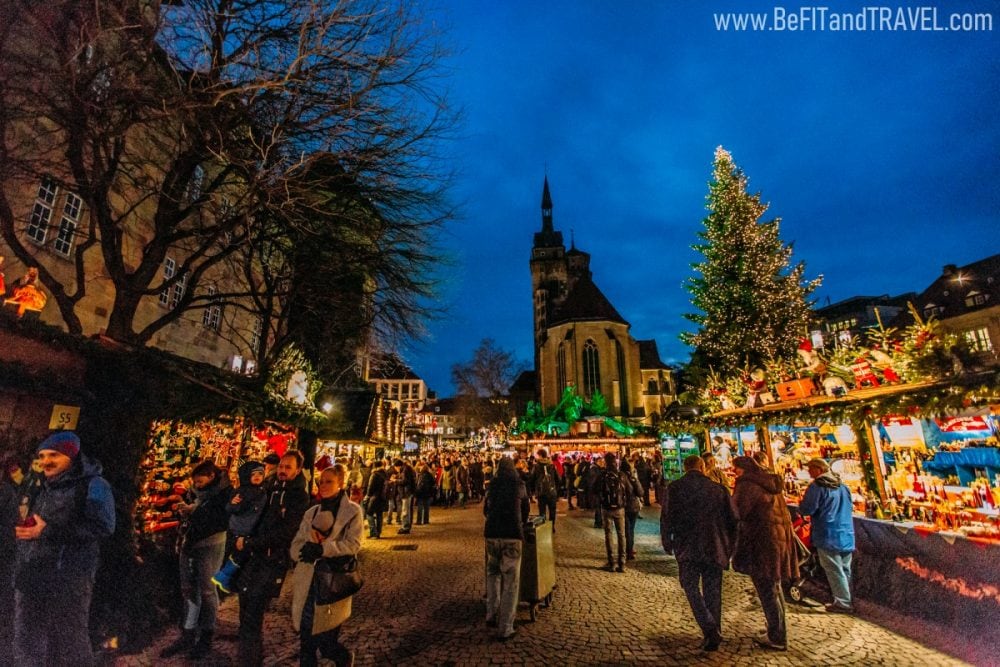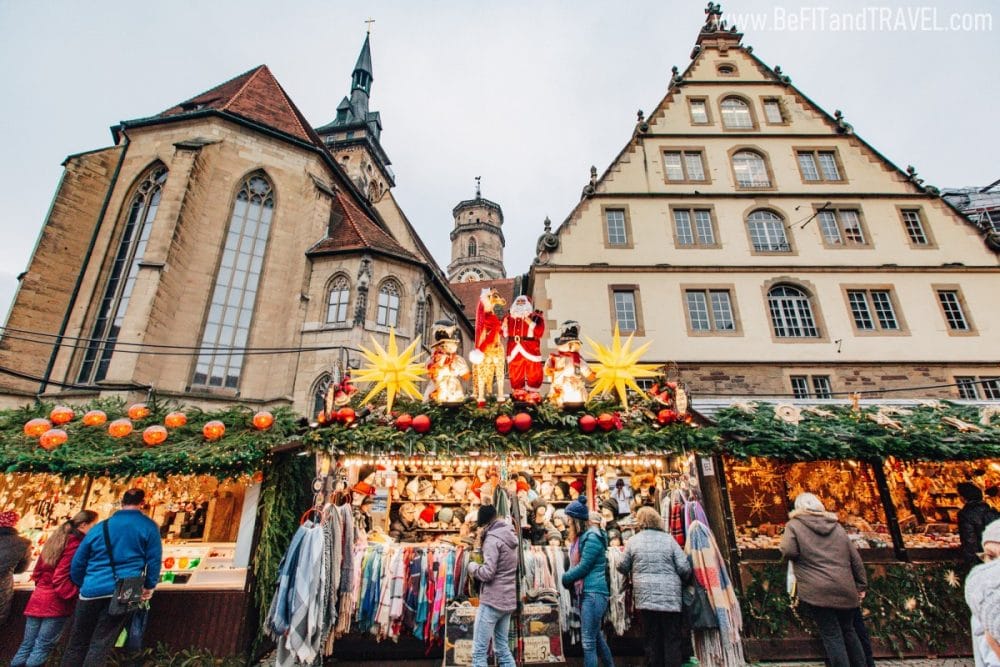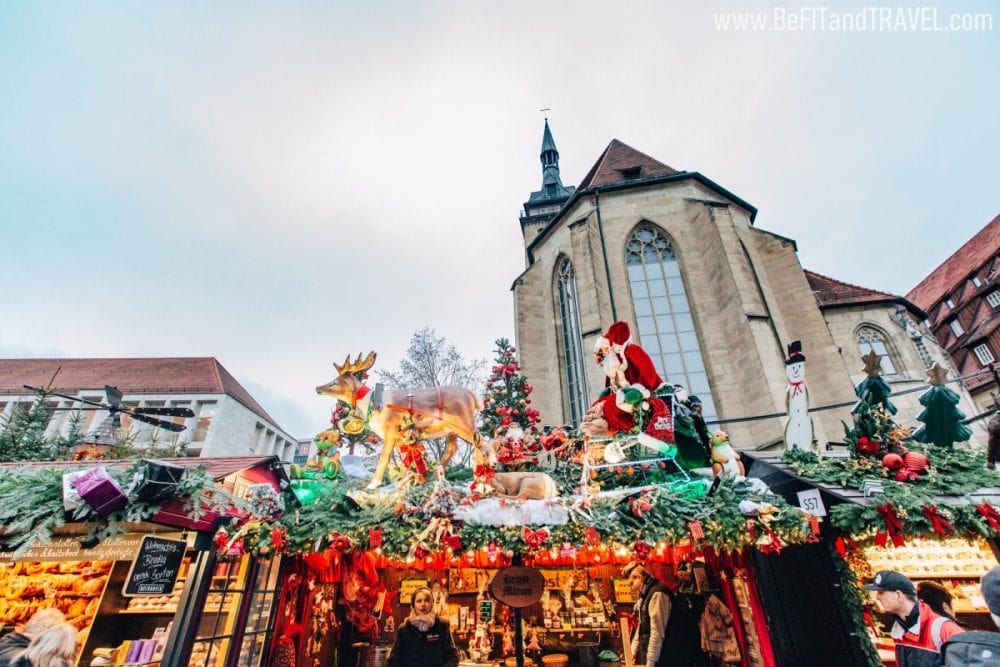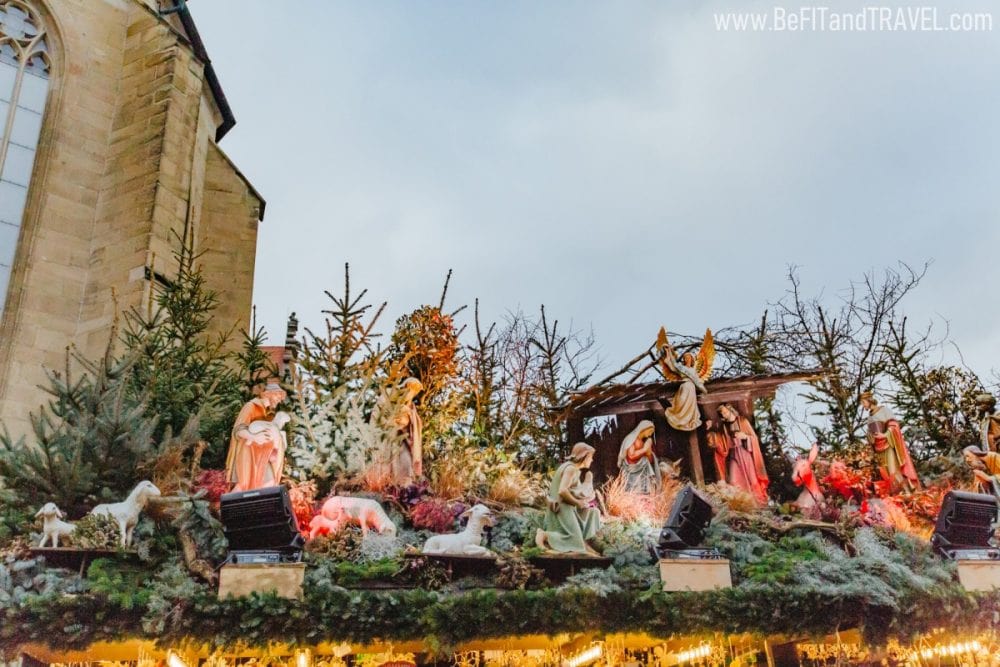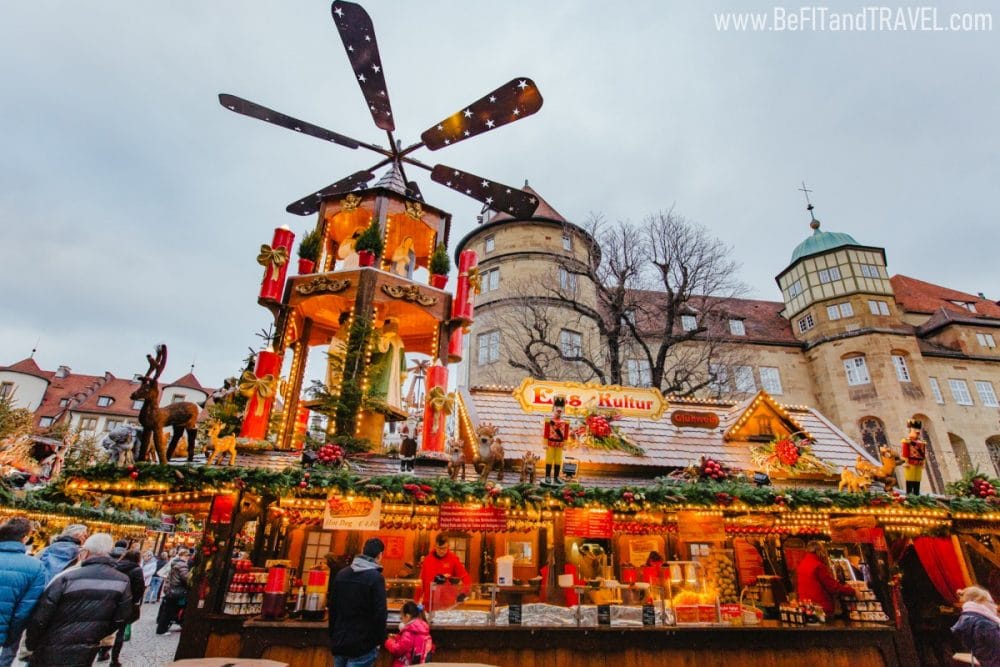 Cash Only
Most vendors at the German Christmas Markets only take cash. They mostly consist of local people who only set up a small stand once per year to sell their homemade food or handcrafted gifts. You might find one or two vendors that have a credit card machine hooked up to their phone or iPad. Just be sure to have plenty of cash on you so you don't have to miss out on something amazing! A coin purse or coin bag is also highly recommended because most of the time you'll be dealing in coins instead of actual cash. So many coins, in fact, that your pockets will not be enough to keep everything organized.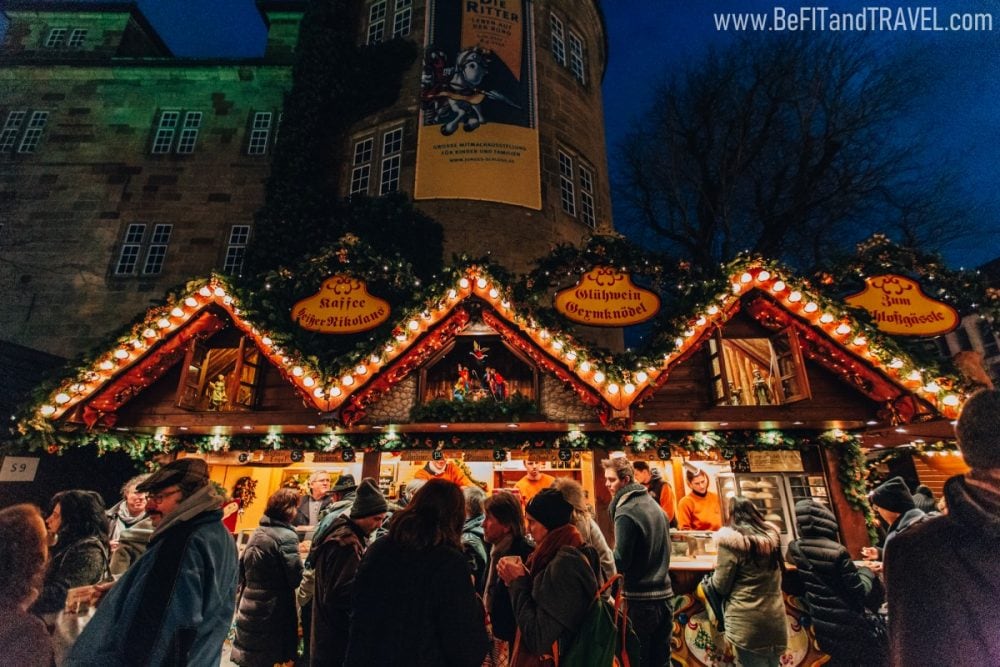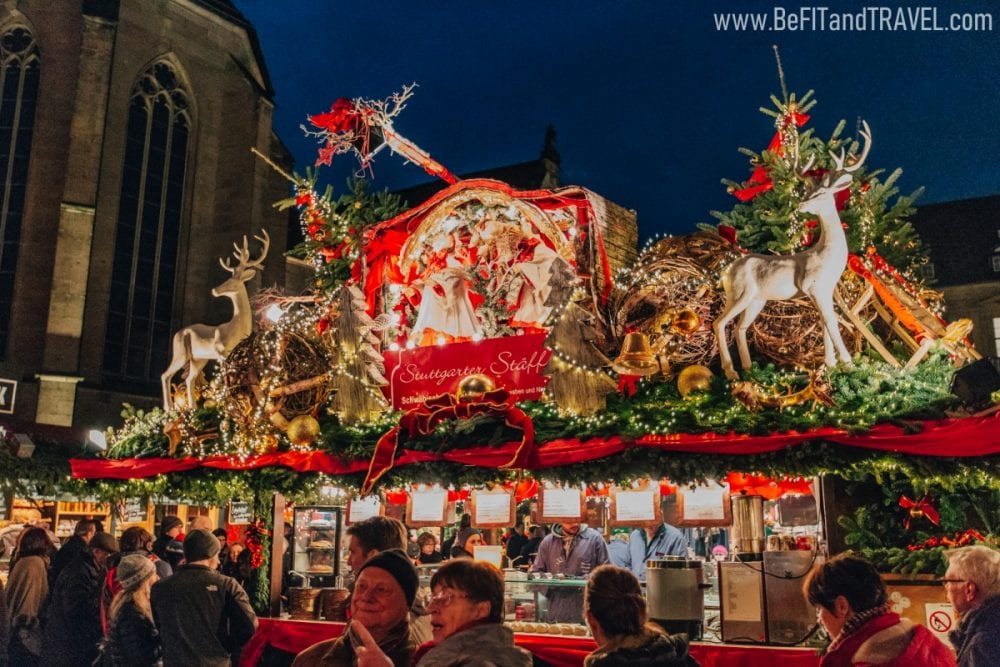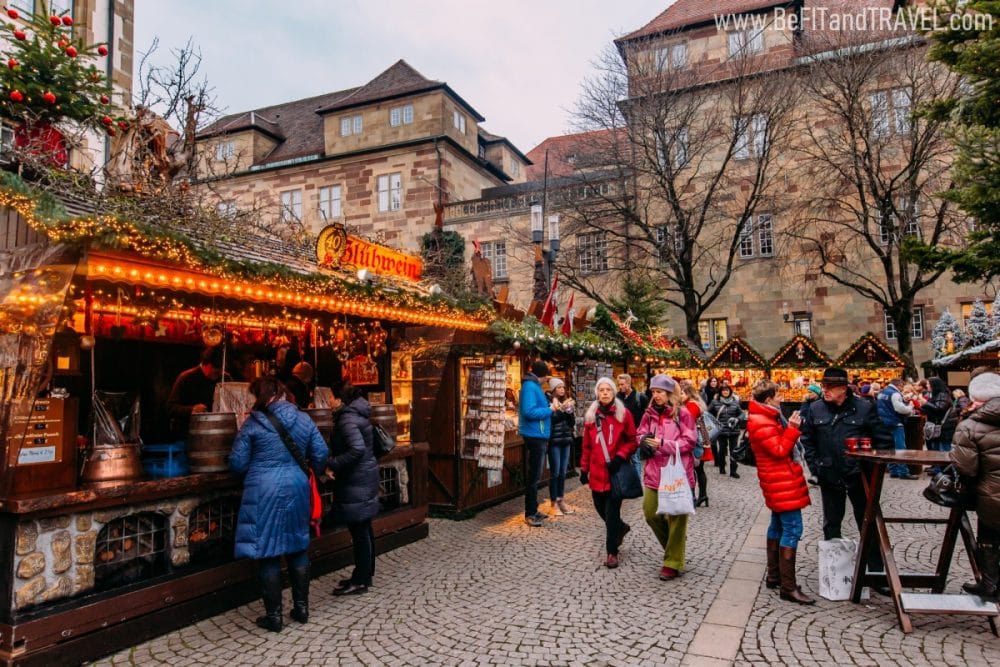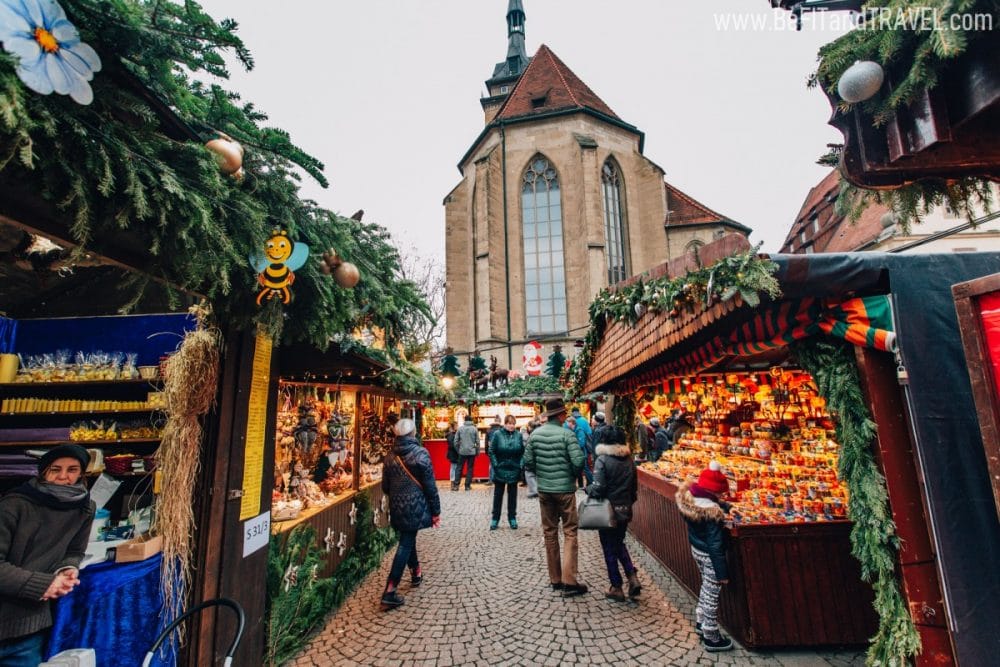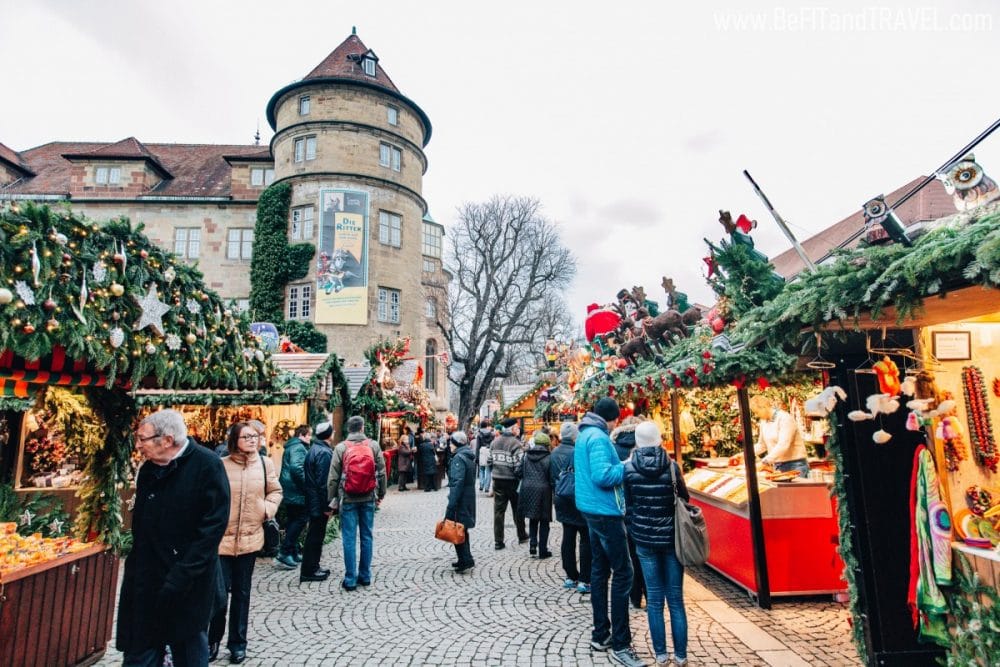 Food
You'll find loads of savory foods at the German Christmas Markets. Most, if not all, of it is homemade that you won't find anywhere else. Specialty dishes or treats that are made fresh right in front of you are exciting and delicious. Many vendors offer the same types of food that you'll commonly find such as bread, sausage, beer, and gluhwein. Here are some common items and terms you'll come across: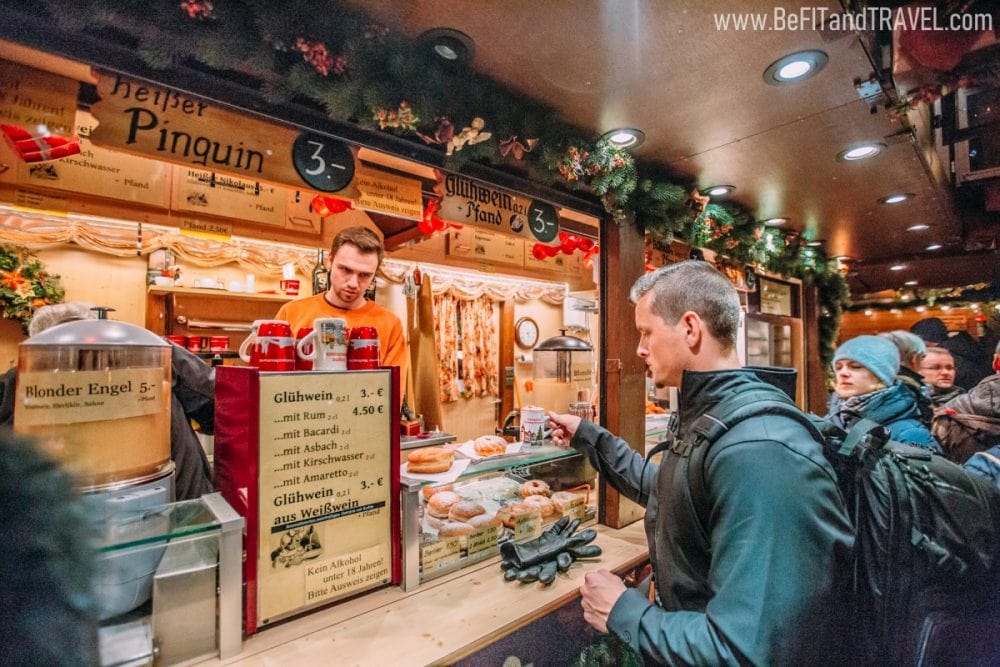 Maultaschen: Swabian ravioli, many different types and flavors available
Reibekuchen: Deep-fried potato pancakes, served with various sauces
Zwiebelrostbraten: Steak with fried onions, often comes with Spätzle (noodles)
Bratwurst and Sausage: Every variety that you can imagine, no shortage of this!
Käsespätzle: Spätzle with cheese, German version of macaroni and cheese, it's a must-have
Lebkuchen: Gingerbread, freshly baked daily
Gluhwein: wine, juice, and various spices served hot in a mug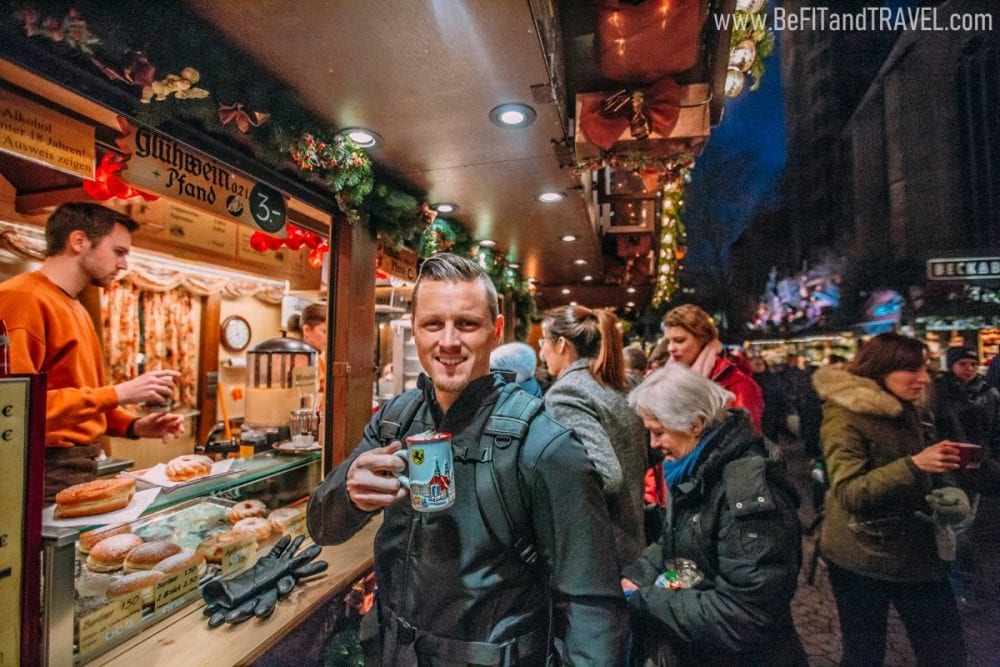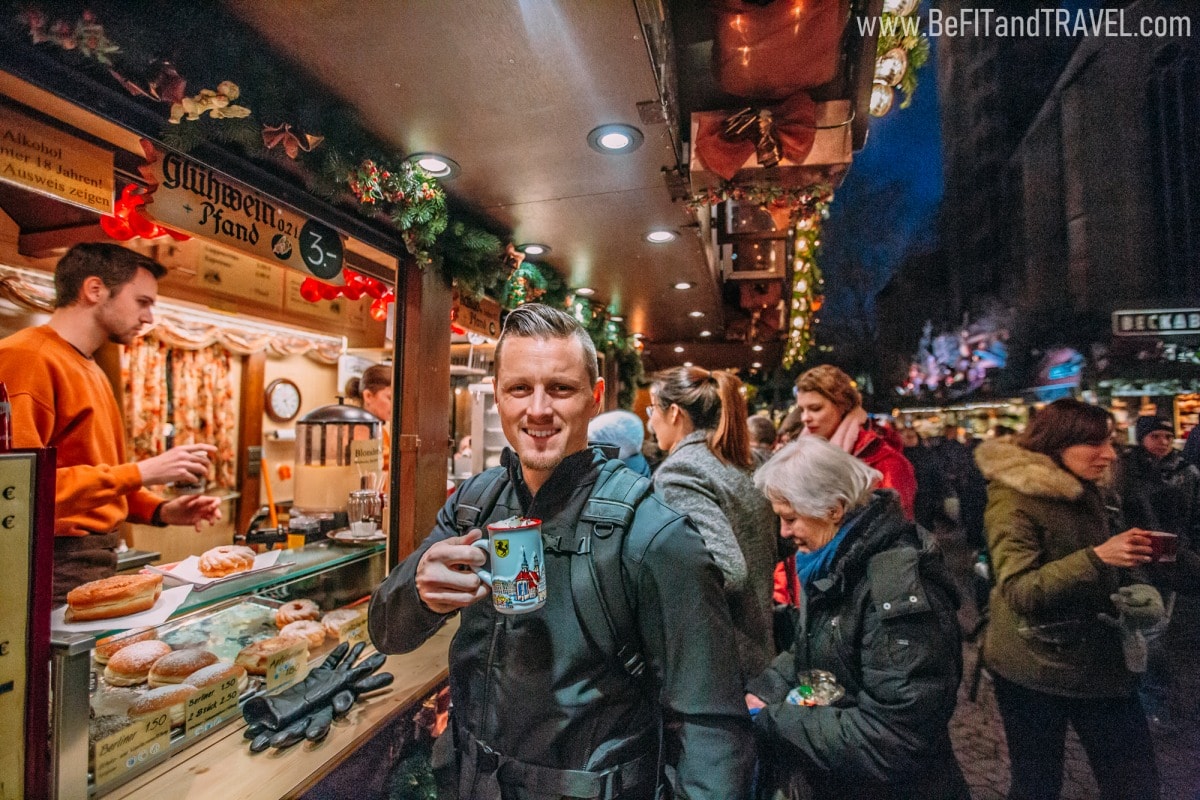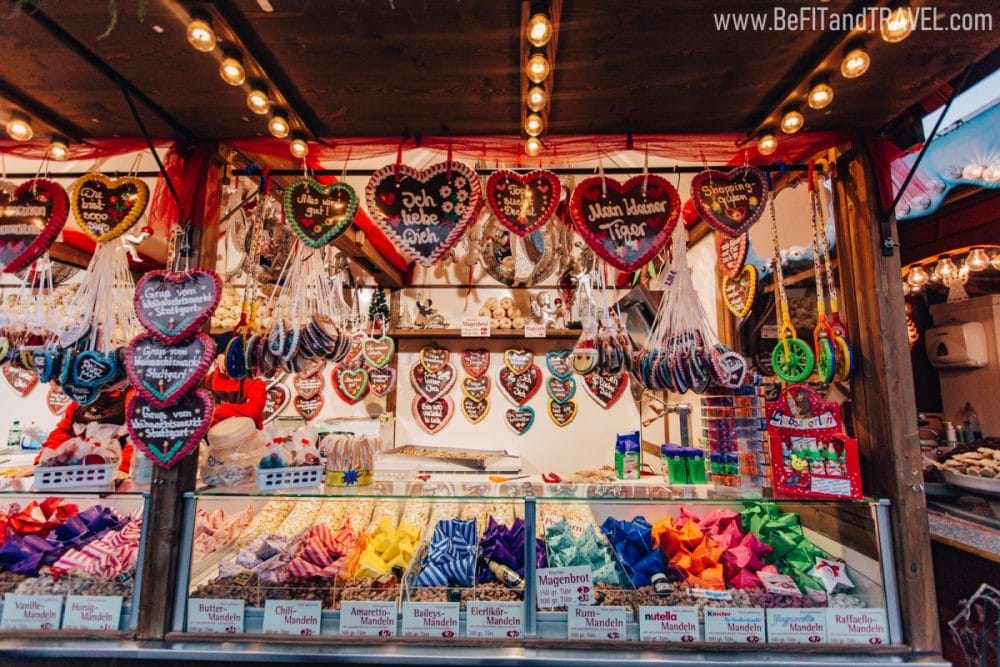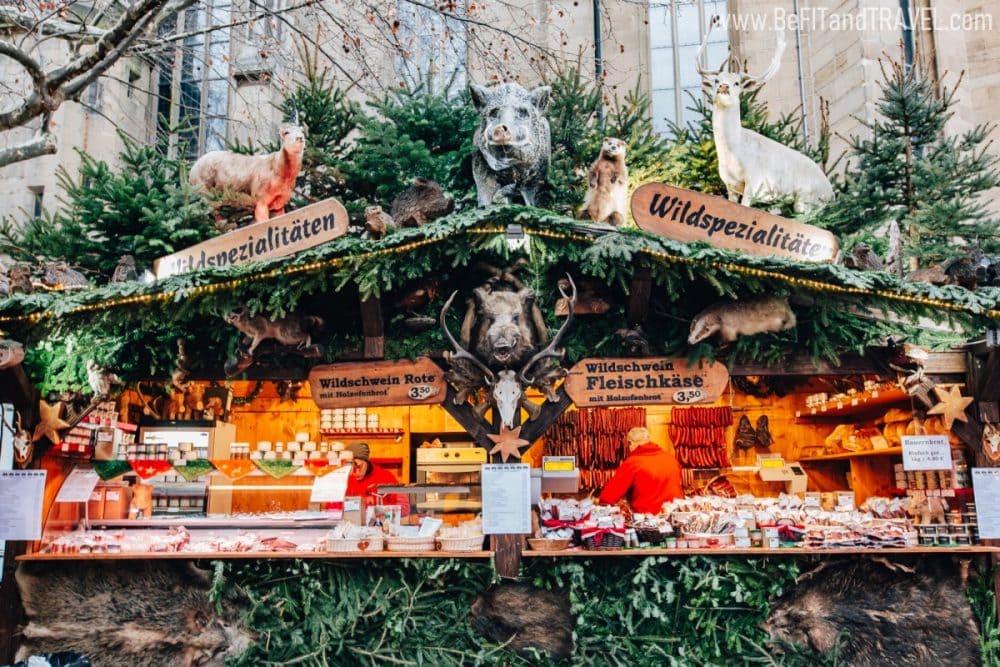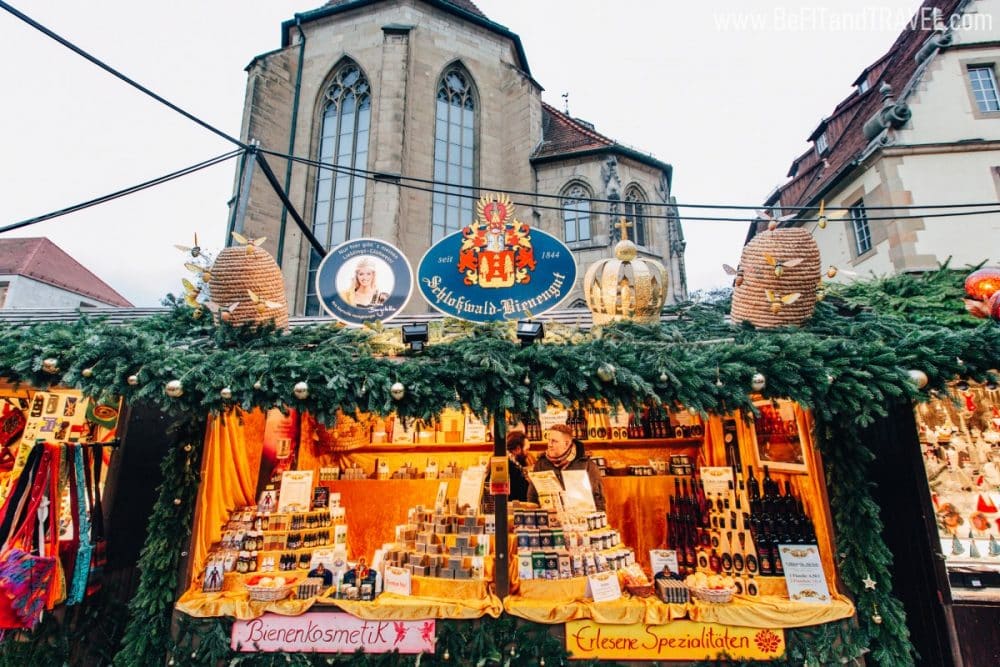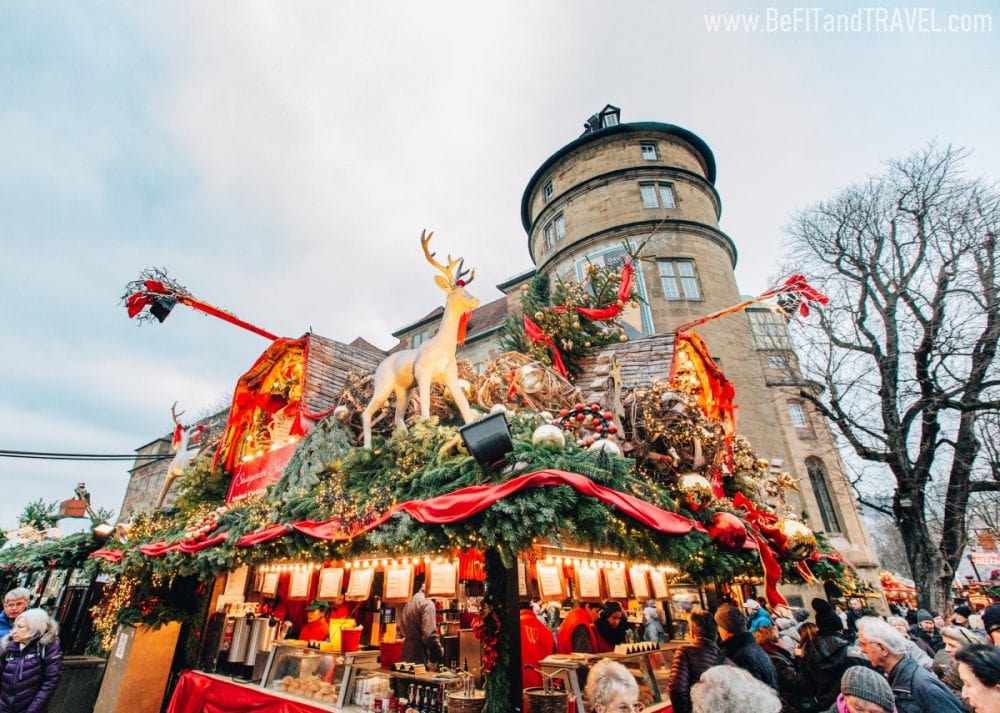 Indoor Markets
Not all of the German Christmas Markets are outside. If you fear it might be too cold to be outside long enough to enjoy all of the vendors then just head inside! Many of the Christmas Markets have hundreds of vendors and have places set aside in huge buildings where stalls are set up in warmer areas. They will have places outside to warm up as well such as heating lamps and fire pits, but going inside is always a great option.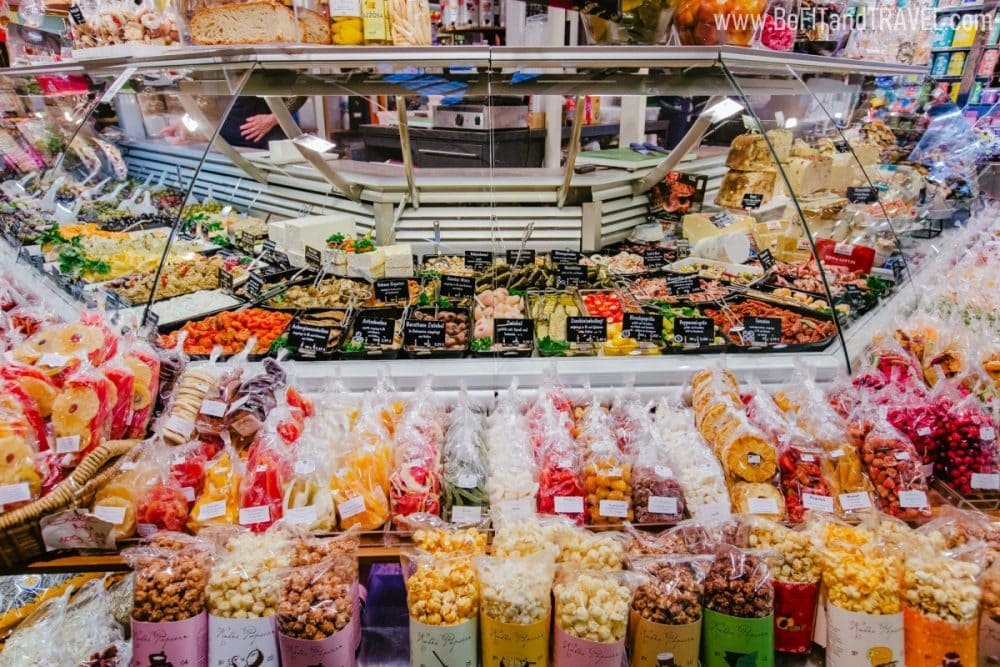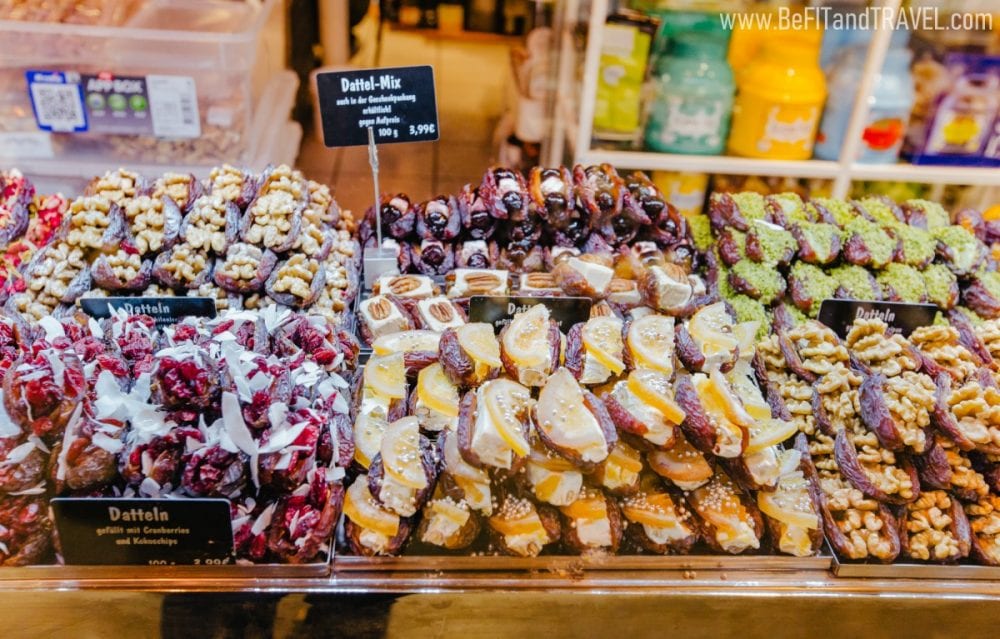 Save Your Cups!
Many of the vendors operate on a "loan" program. If you buy some food or drink it will come in a fancy mug or decorative holder. This is included in the price of the item you're buying and is yours to keep as a souvenir. However, if you plan on having many glasses of gluhwein and don't want 10 cups to take home you can turn them back in and get some money back. Usually, you'll get 1 or 2 Euro for turning your cup back in.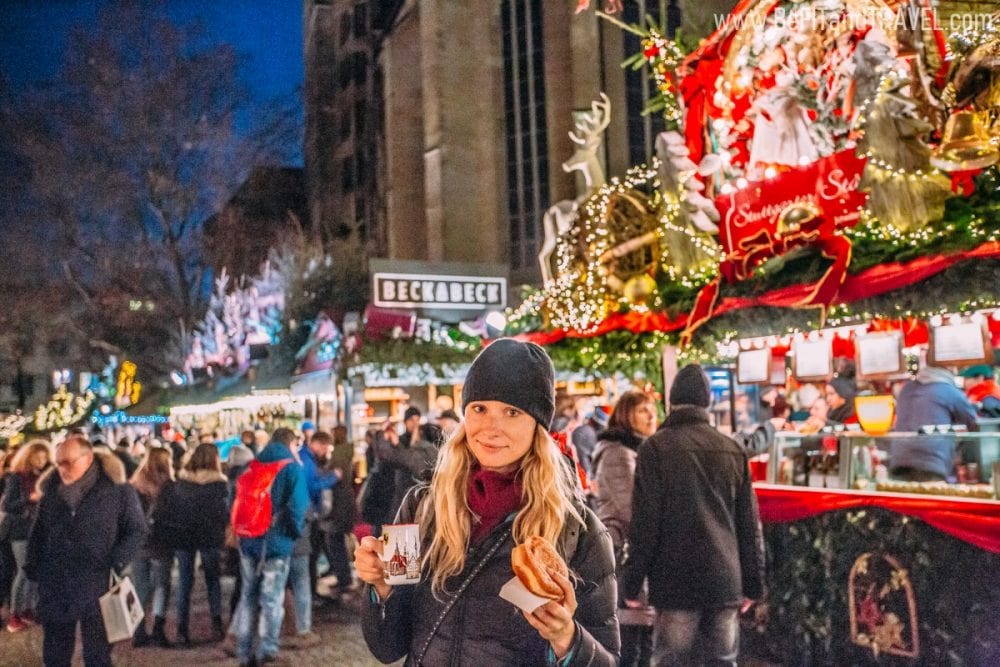 Attractions
There are lots to do for everyone of all ages besides just eat and drink! At many of the German Christmas Markets, you'll find attractions such as:
Sculptures
Carousels
Ice Skating Rinks
Animal Stables
Curling
Kids Rides
Sledding
Games and More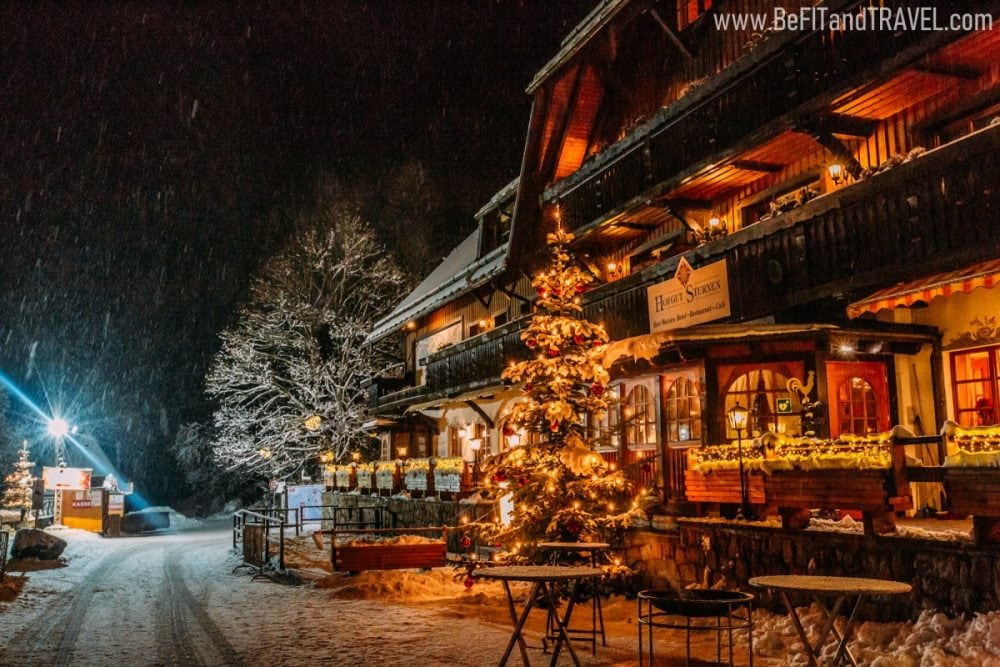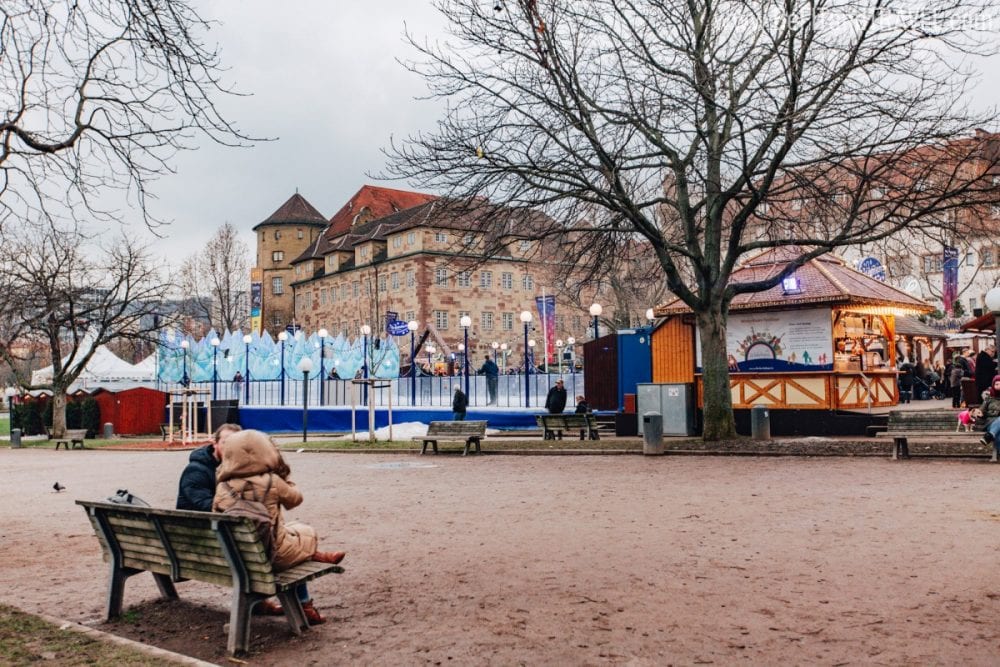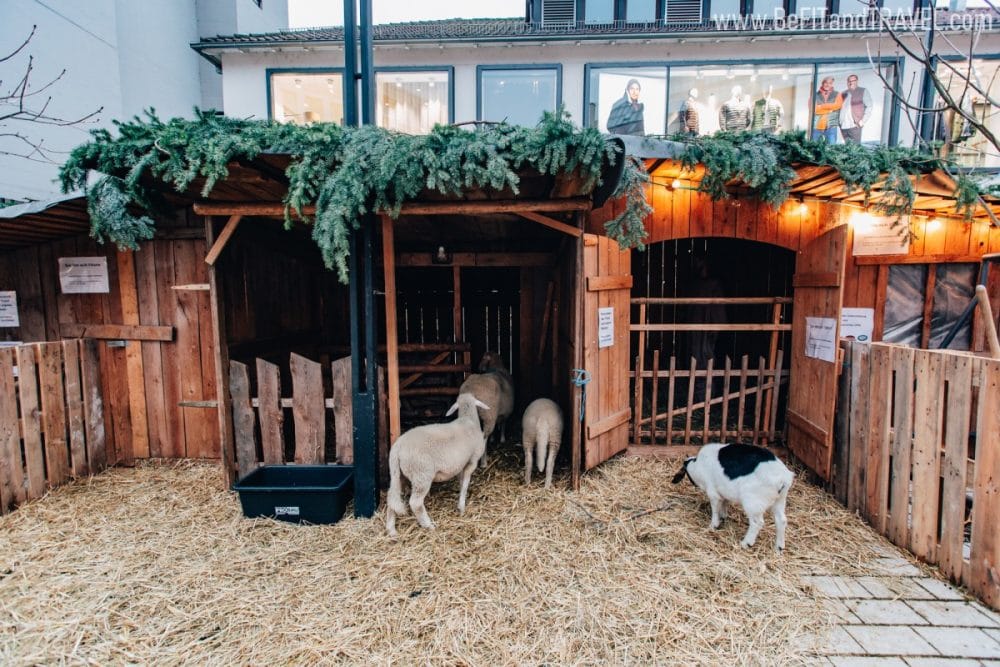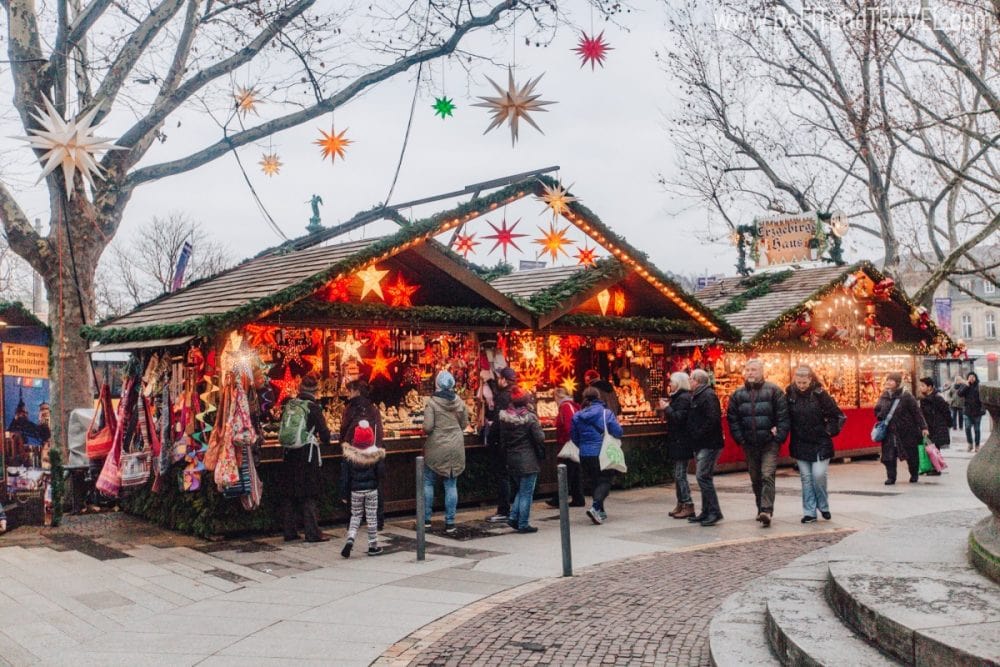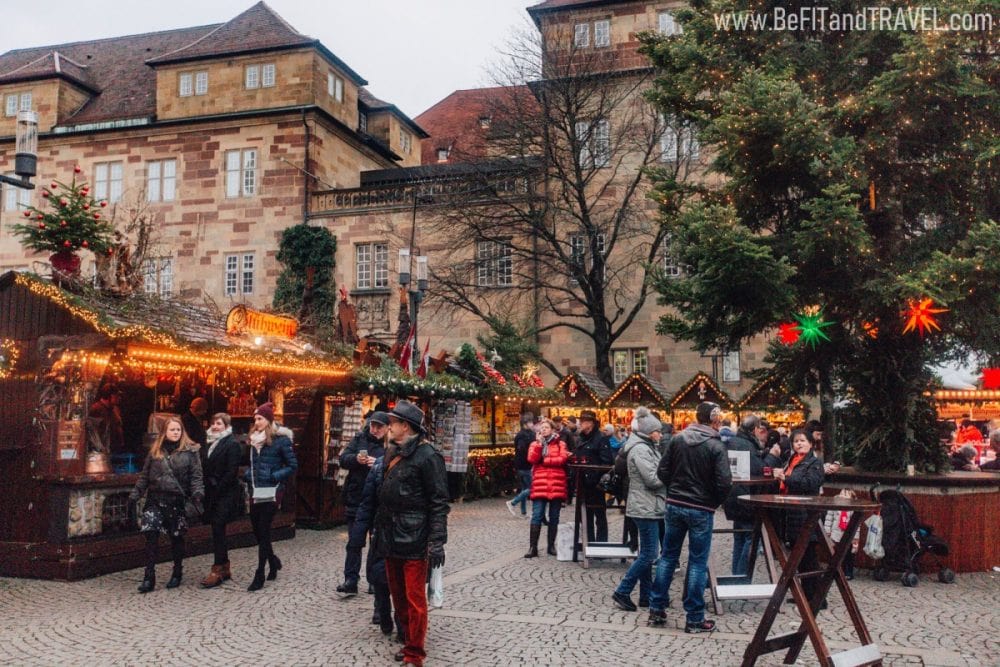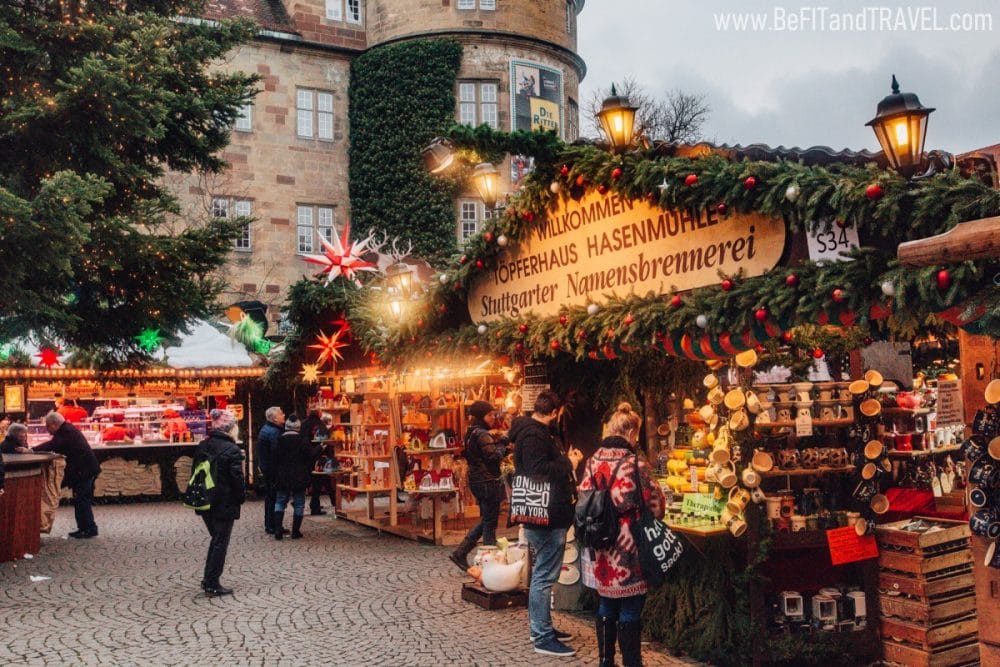 Special Events
Be sure to ask about any special events that may be happening. The German Christmas Markets are a busy place and a sea of people and vendors. You might miss a fun event that's right around the corner and not even know it! There are all kinds of events throughout the Christmas Markets such as:
Christmas Tree Lighting Ceremonies
Meet Santa and His Reindeer
Concerts
Special Tours
Scavenger Hunts
Light Shows
Craft Making
Fireworks
Speakers
Live Performances
Tutorials and How To's
Christmas Mass
Parades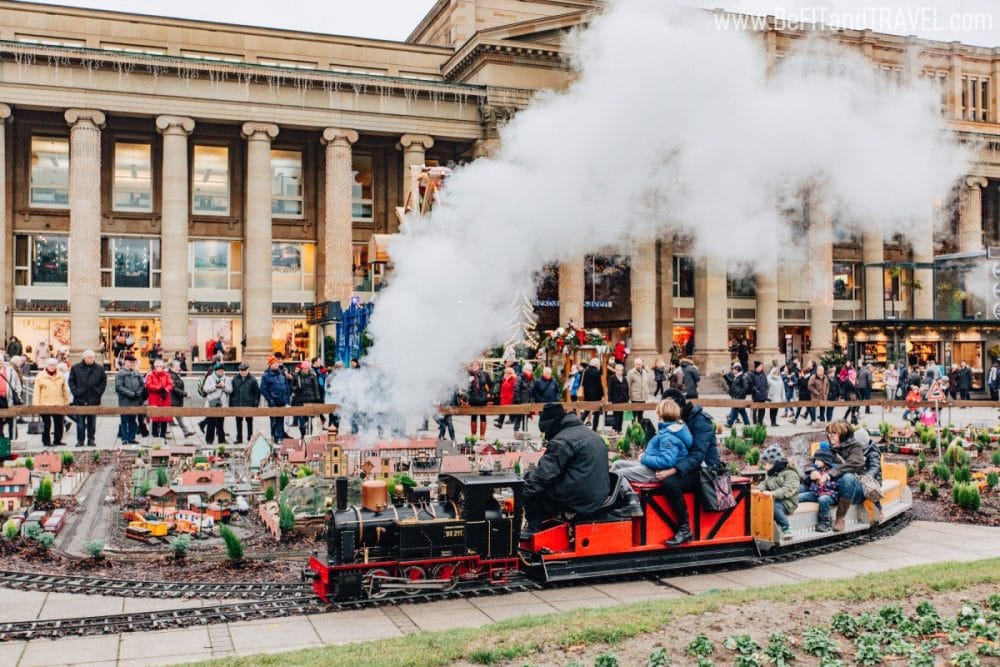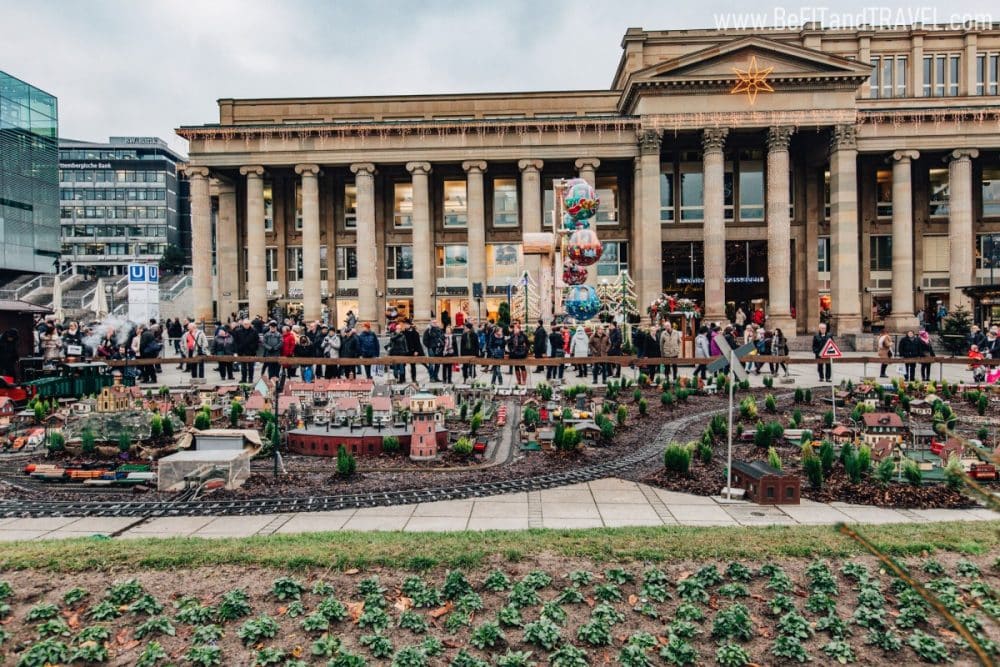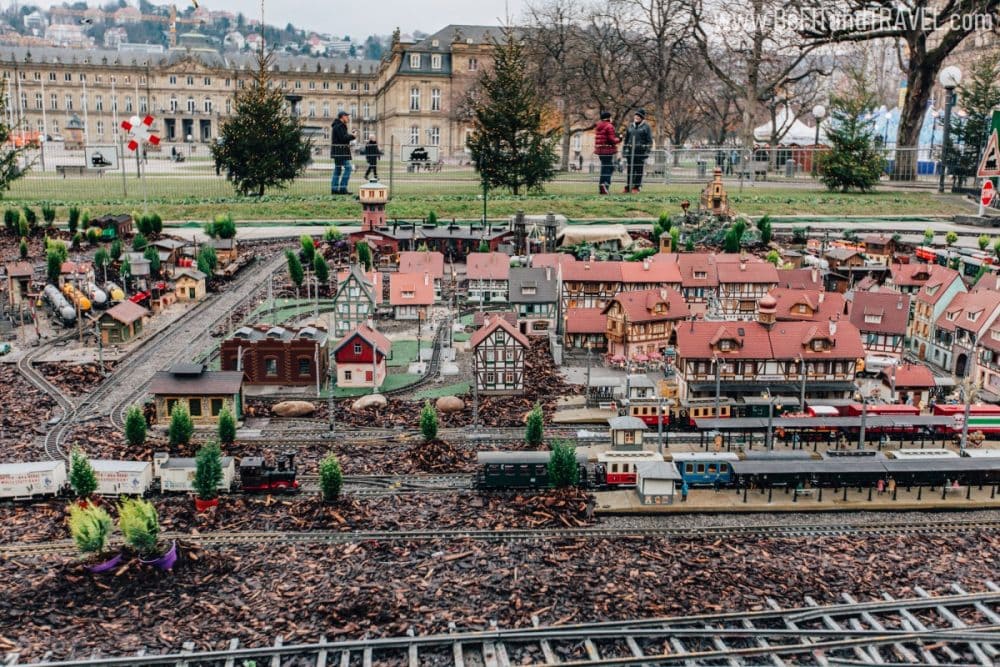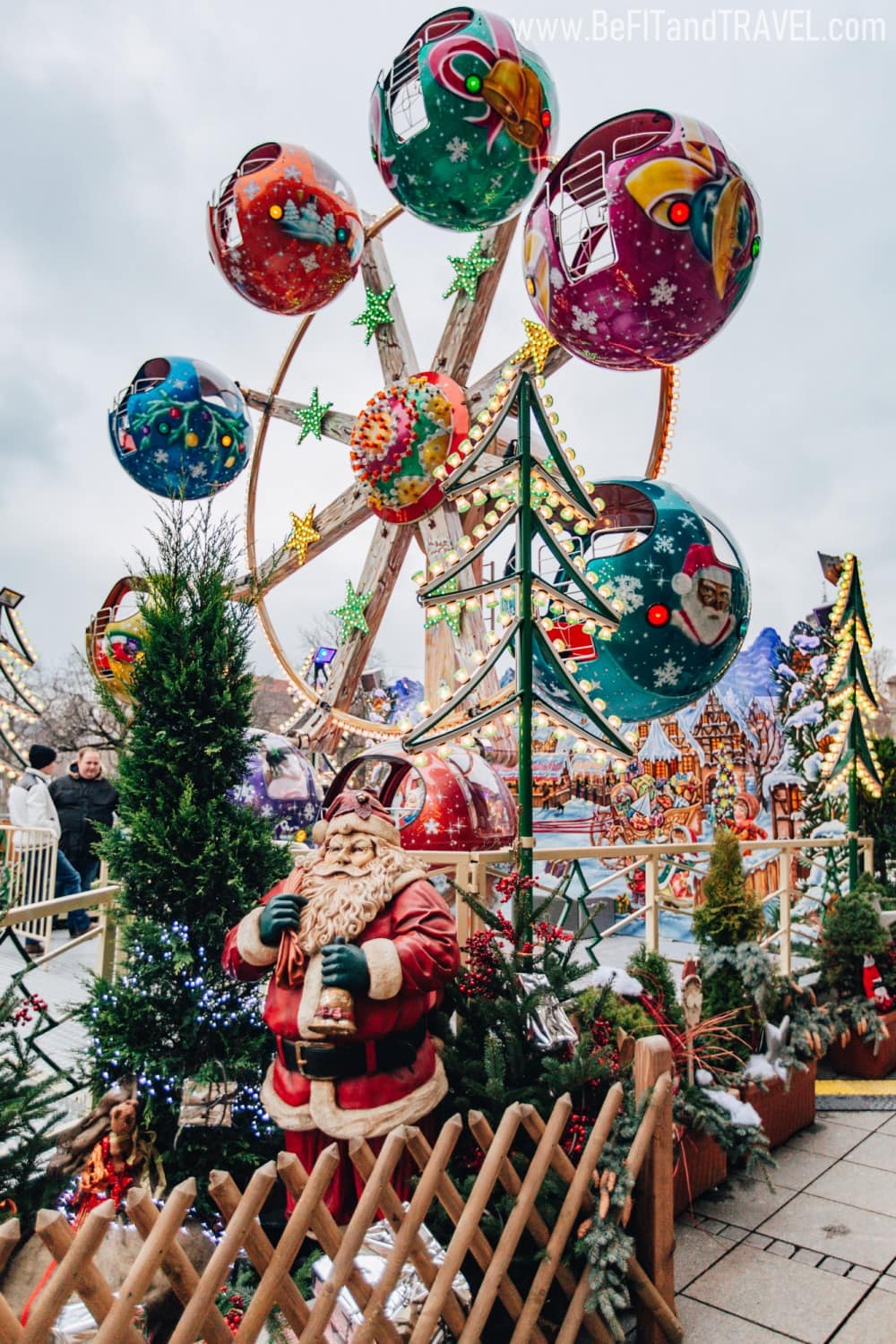 Day and Night
It's really important to visit a Christmas Market during the day to take advantage of all the activities they may have going on. Since there's so much to see, you might not be able to explore it all in one day or night. Be sure to come back at night to see how beautiful everything is lit up! It must take weeks to set up and decorate everything, but the contrast at night is truly stunning. When the sun goes down and all the lights are lit up it's a very special feeling. The buildings around you become illuminated and the hot gluhwein tastes even better in the cold night air.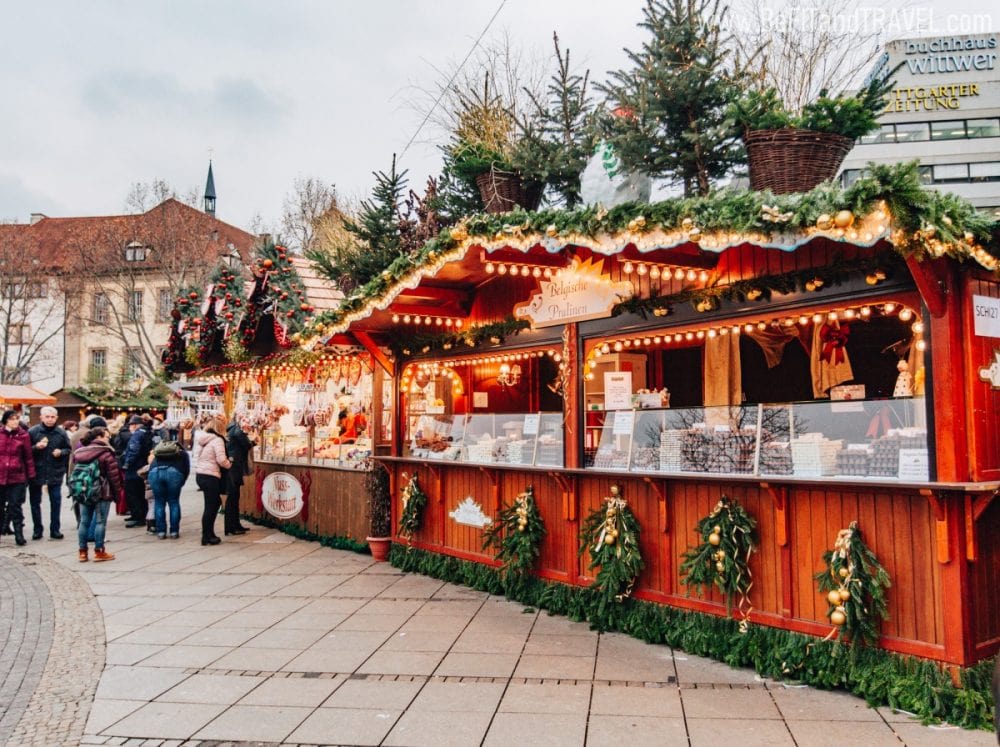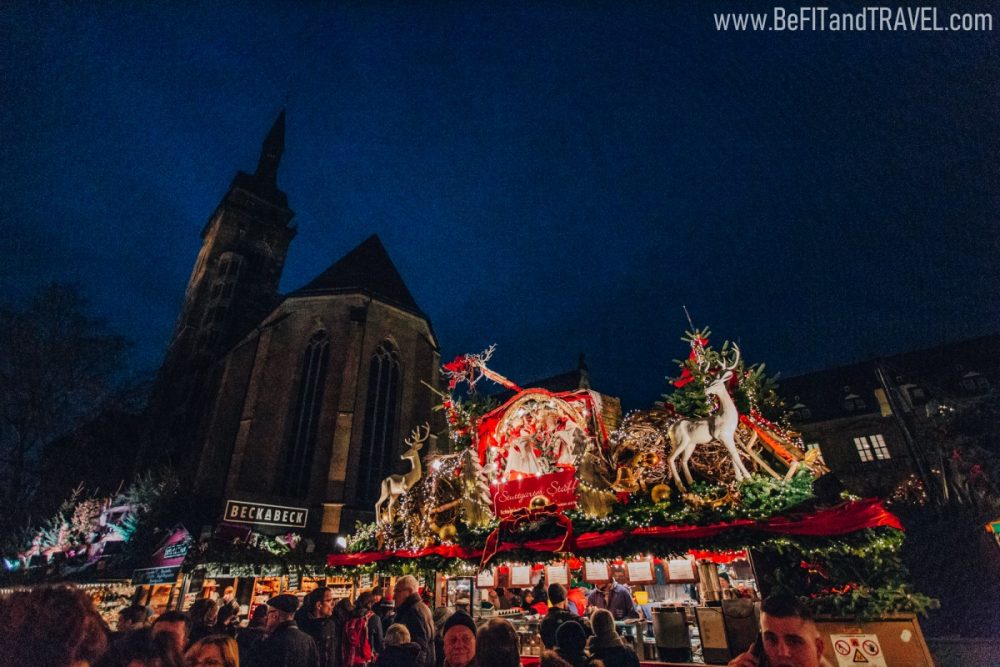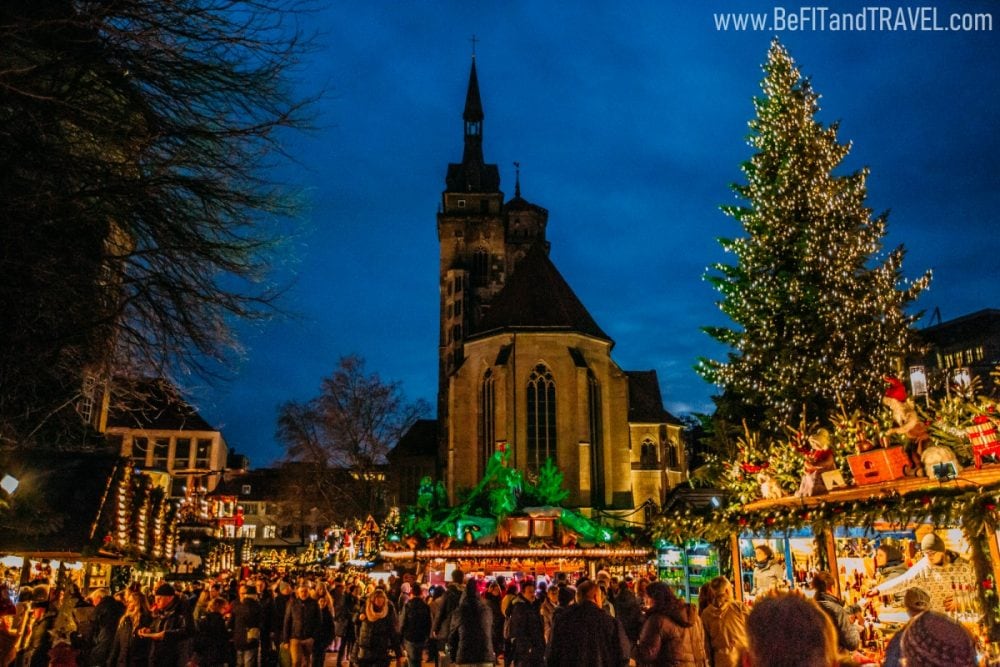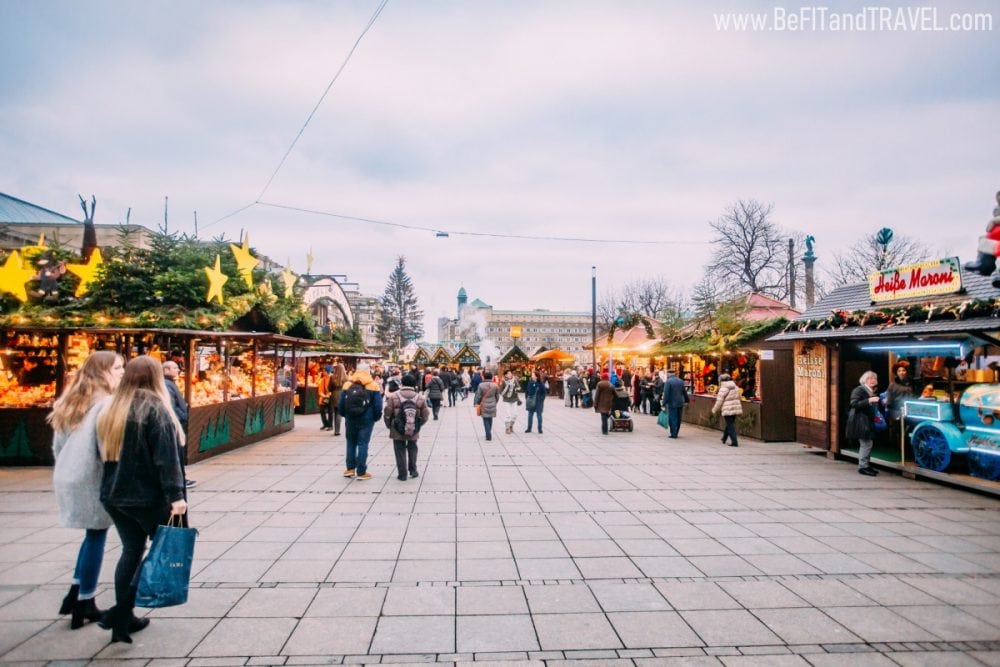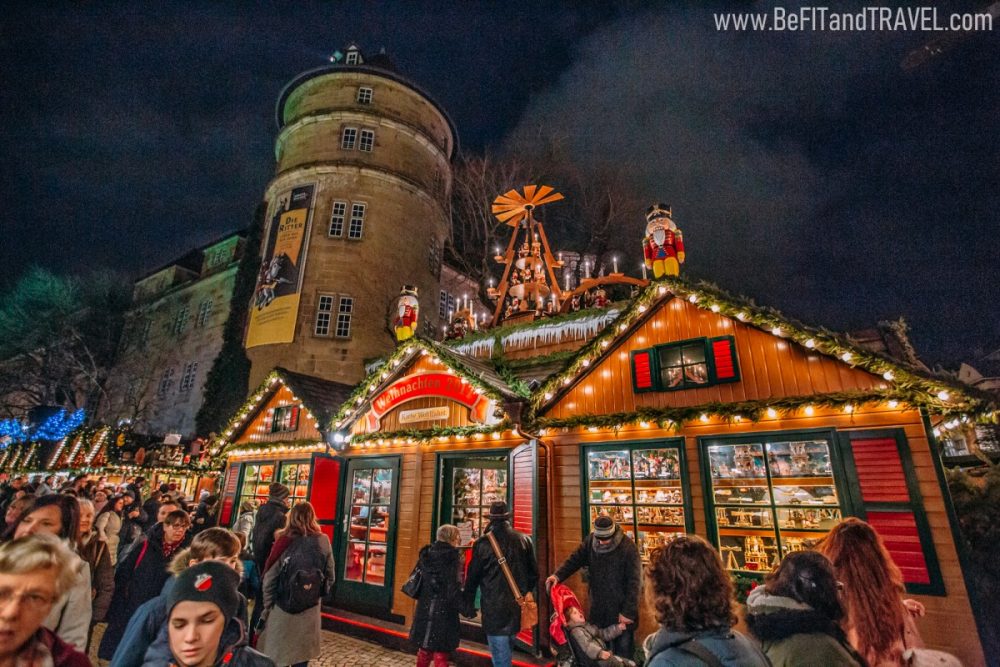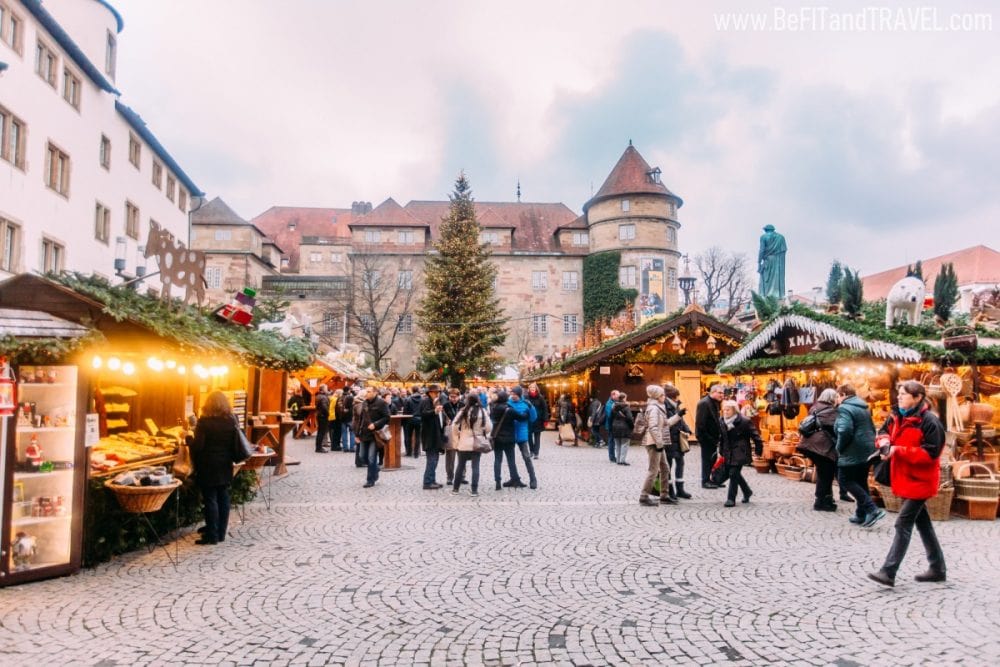 Different Types
What's fun about Christmas Markets is each one is a little bit different. One might be set up on just a single street. Another might be a combination of streets permanent shops included. One might be just in a town square or in front of a church. Hidden Christmas Markets might be along a mountainside or in a valley. You may even find medieval-style Christmas Markets set up in the courtyard of an ancient castle!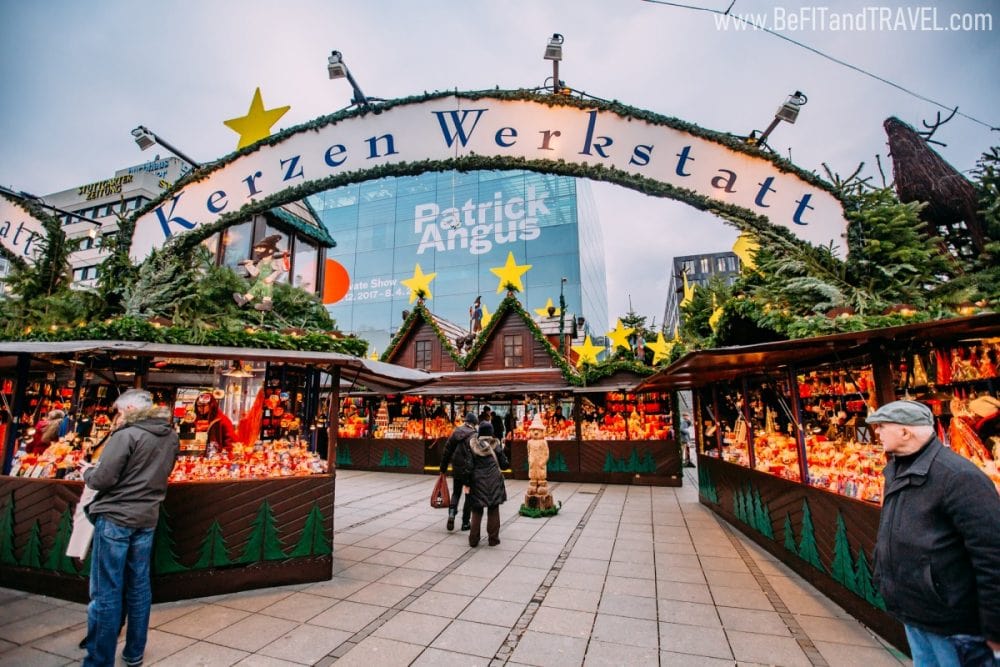 Final Note
Each German Christmas Market is exciting and fun to explore, and we're sure that the whole family will be kept occupied. Be sure to plan out a route to see as many different Christmas Markets as you can. You may discover an absolute favorite place you decide to come back to year after year.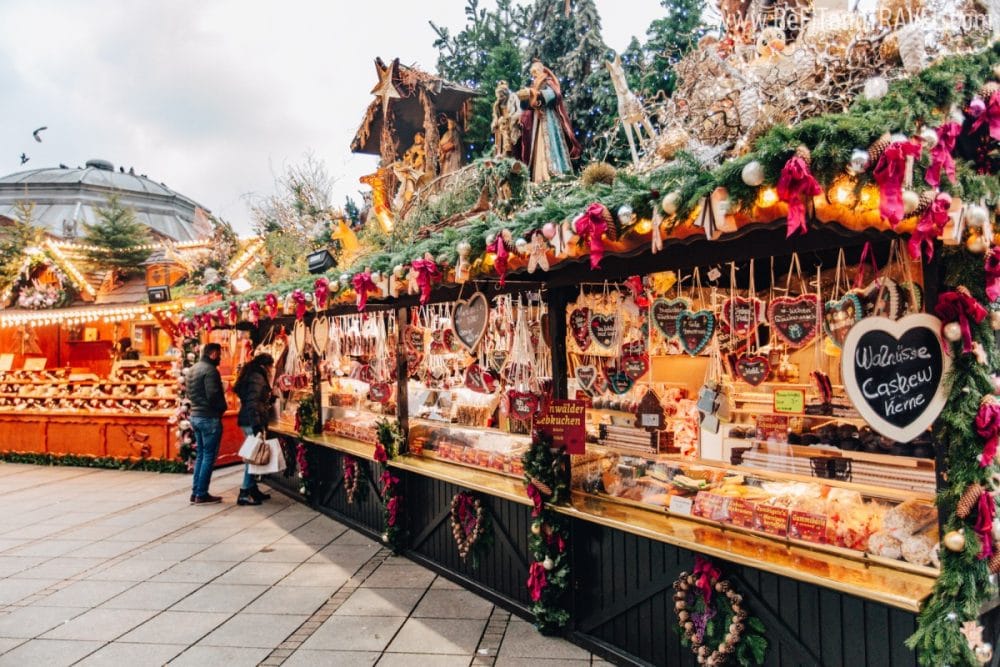 ❤️Don't miss anything!❤️
Subscribe to experience the most beautiful places in the world with us!
✈️JOIN US ON OUR TRAVELS! COME SAY HI!✈️
Blog updates: sign up here
Facebook: @befitandtravel
Instagram: @BeFitandTravel
YouTube: @befitandtravel

📌 LOVE IT? PIN IT!📌